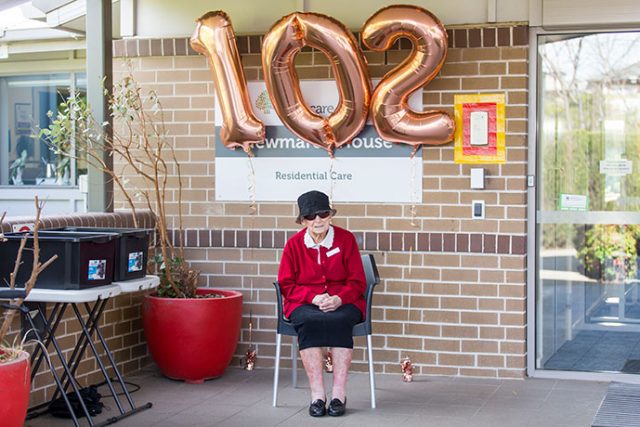 Jean Steele celebrated her 102nd birthday on Tuesday but this milestone is even more of an achievement than you may think.
Ms Steele was one of the 37 Newmarch House residents that contracted COVID-19, managing to survive the deadly outbreak that sadly took the lives of 19 others.
The great, great grandmother entered the nursing home in Caddens on March 18 when she said she quickly caught the virus which took over a month to recover from.
"I was quite sick I believe; I was very tired with a sore throat, but I don't really have any recollection just that I wanted to be left alone," Ms Steele said.
"I do feel better now but still a bit to go and I can't move around freely like before."
Born in Woodstock near Cowra in 1918, she said she doesn't have a secret to how she has lived through a depression, two world wars and two pandemics.
"I think a good start in life helped with fresh country air, good food, plenty of activity and just good genes as two of my siblings Nell and Gordon lived to 100," she said.
"No secrets, it is just one of those things but not smoking and no drinking is definitely my advice to others."
Ms Steele said she was very surprised when the team at Newmarch threw her high tea to celebrate.
"I wasn't expecting such a big thing maybe just some cake and a cuppa so it was a shock," she said.
"I got lots of flowers, balloons, cards from everyone and a beautiful cake so it was a wonderful day."
Ms Steele's son Peter Steele, who lives in Emu Plains, said her birthday truly was a special one this year.
"We really want to thank the staff and residents of Newmarch house for such a fantastic day that was very much appreciated by mum," Mr Steele said.
"She has such an amazing network of family and friends and this birthday was made that much more special because she got over COVID and is still here with us."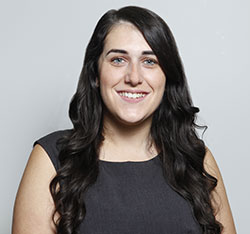 A graduate of Western Sydney University, Emily covers community news and entertainment for the Western Weekender.