The Oxley Park man accused of running a nation-wide online puppy scam was already on bail and prevented from accessing social media and trading websites, Penrith Local Court has heard.
Blake Paul Morris, 27, appeared before court this afternoon charged with eight counts each of 'dishonestly obtain financial advantage by deception' and 'use false document to obtain financial advantage', and was refused bail.
It comes after local detectives began investigating reports of fraudulent online advertisements of purebred puppies in July.
Police allege several people across Australia – including residents in Queensland, Western Australia, the ACT and NSW – sent money to Morris after seeing a blue Staffordshire bull terrier puppy for sale on two online trading websites.
However, the puppy never arrived and Morris allegedly cut contact with them.
Despite pleading not guilty to all charges and his lawyer offering up a daily reporting condition, a condition not to access the internet as well as a $1,000 surety, Magistrate Brian van Zuylen was not convinced.
He pointed out Morris was given conditional bail on May 18 and was not to access eBay, Facebook Marketplace or Gumtree or offer any goods for sale.
He said the fresh allegations appeared to be a "fragrant breach of what were very strict bail conditions" before denying him release.
The court heard Morris had a cyst on his brain that required scans every six months, the latest allegedly due today.
However the prosecution said this could be facilitated from custody.
The matter was adjourned to October 1.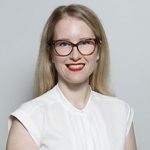 Alena Higgins is the Weekender's Senior News Reporter, primarily covering courts and Council issues.