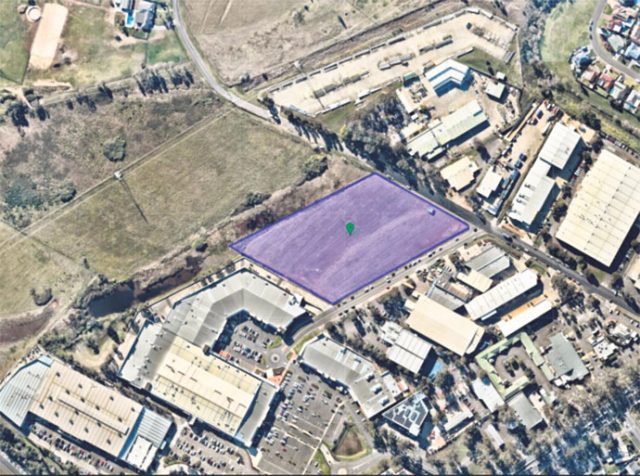 Vacant land next to Penrith Homemaker Centre is set to be subdivided to make way for new industrial lots.
Levadetes Property Group (Levadetes) has recently lodged a Development Application (DA) to subdivide the 2.5 hectare site, officially known as 121-133 Blaikie Road, Jamisontown, into 15 allotments with associated parking.
The provision of a new 13-metre wide public road is also proposed that would intersect the site and service half of the future lots and also connect Blaikie Road and Pattys Place.
It is understood the proposal will allow for a mixture of business, warehouse and specialised retail uses, and will feature 122 on-site car parking spaces.
There will be no unacceptable traffic implications on the road network capacity, off-street parking or loading and access requirements, according to the accompanying Traffic Assessment and Parking Report, which finds no road improvements or intersection upgrades are required as a result of the subdivision.
"In order to minimise the number of driveways and retain as much on-street parking as possible, adjoining lots will share driveways and internal circulation areas, accessed via separate entry and exit driveways located off either Blaikie Road, Pattys Place or the new internal road," it states.
"Importantly, all commercial vehicles will have the ability to enter and exit each lot in a forward direction at all times."
According to the DA, the proposal aims to support small businesses by providing smaller allotments ranging in size from 1,000sqm to 1,081sqm, which are currently in short supply in the local area.
The layout will be in keeping with the existing character of the area, particularly to the north and east, and will in no way adversely affect surrounding land uses, the DA states.
The subject site, which has a 128-metre frontage to Blaikie Road and a 190-metre frontage to Pattys Place, is currently zoned B5 Business Development and has some flooding and bushfire constraints.
The industrial subdivision, internal road construction and civil works are estimated to cost $1.625 million.
Levadetes did not respond to the Weekender's request for comment and it is not known if it will subsequently construct all or any of the buildings once the subdivision is approved.
The future uses of the respective lots are not yet known.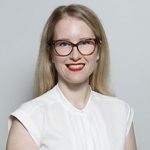 Alena Higgins is the Weekender's Senior News Reporter, primarily covering courts and Council issues.