Parents from York Public School are calling for increased safety measures on the road in front of the school, fearing a serious accident is just around the corner.
Penrith resident Dannielle Rogers thinks that allowing children to cross Evan Street without a proper crossing is a serious and dangerous issue.
"The stretch of road is a 10km/h zone with parking on one side but there are a lot of issues with it during school drop-off and pick-up times," she said.
"There are cars reversing in and out but on the other side it is a No Stopping zone, but people constantly stop, so kids are having to weave their way in between traffic."
Ms Rogers has been campaigning for a change after she had a near miss with her daughter.
"We were walking across the road to the gate and this car was going over the speed limit, so we had to jump back and then I noticed the person was on their phone, which stunned me," she said.
"I have emailed the school and called Council to get a proper crossing to get people's attention and let the students cross safely but no one seems to be concerned, which breaks my heart because I wouldn't want anything to happen to my daughter or her friends."
York Public School passed the Weekender's questions to the Department of Education, which said the safety of children was its "highest priority".
"NSW schools, including York Public School, regularly remind parents about traffic arrangements and rules around their schools," the spokesperson said.
Penrith City Council would not clarify whether additional safety measures had been requested by the school, or whether they would be considered.
A spokesperson said the area is regularly monitored.
"In the Penrith LGA there are over 70 school zones [in] which Council Rangers and NSW Police conduct compliance activities. This year, Council has issued 15 Penalty Infringement Notices in and around the streets of York Public School and Jamison High School," the spokesperson said.
"Council urges all parents and carers to not just think of their own children but the safety of all children when they drive or park near schools."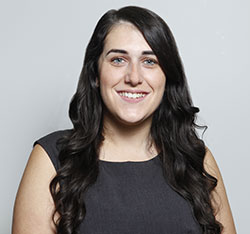 A graduate of Western Sydney University, Emily covers community news and entertainment for the Western Weekender.