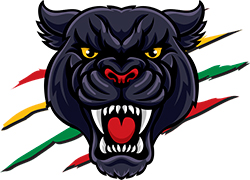 Last Thursday's match between Penrith and South Sydney at Kogarah sparked an unlikely war between two strata companies. Officially, Kogarah Oval is known as Netstrata Jubilee Stadium thanks to a partnership with Netstrata, a strata management company serving Sydney, Wollongong and Newcastle. But the Panthers are sponsored by Sarraf Strata, another experienced strata firm with offices across the country. At one stage, Panthers were told Sarraf Strata branding could not be put in place at Kogarah – but that was met with a defiant defence of their sponsor from the club (Sarraf has been terrific to Penrith during this difficult time). Then Panthers cheekily re-named the venue Sarraf Strata Stadium in marketing materials – sparking drama with Georges River Council. Who knew a simple NRL game could cause so much behind the scenes drama.

Talking of Georges River Council, they refused to allow Panthers to use the open air boxes at Kogarah last Thursday night in a clear over-policing of Coronavirus restrictions. It meant the club was restricted in terms of corporate partners attending the game. They also refused to provide media parking at the venue, despite this being a given at all NRL games.
Panthers will shortly announce its plans for full season ticketed members to attend the Round 10 home game against the Cowboys. I'm told members who wish to attend will have the opportunity to redeem a ticket using a personalised code, either on the Ticketek website or in-person at Panthers Penrith Leagues Club. Given the reduced stadium capacities, it's not expected tickets for upcoming away games against Wests Tigers and Cronulla Sharks will be made available to Panthers supporters.
Panthers captain James Tamou has given Nathan Cleary the ultimate wrap, comparing him to the legendary Johnathan Thurston. "I think the way I've seen Nathan come through, not just on the footy field, but as a leader and the way he controls the game he could do some big things," Tamou said. "His competitiveness, JT was one of the best competitors in the world, but Nathan – still only young in his career – is up there. He'll fight tooth and nail to the death. That's what you want in a player."
Panthers forward Jack Hetherington is off to the Warriors on a short-term loan. Hetherington was Penrith's Rookie of the Year in 2018 and has played 16 NRL games, but is struggling to find his way into Ivan Cleary's side this season. While Hetherington was reluctant to agree to the loan, Panthers captain James Tamou says it'll be good for the 24-year-old. "I think it will be massive for him, just to get that game time. Jack Hetherington is such a talent, he's one of the fastest in the club and one of the most powerful people in the club. He'll thrive. I had a chat with him yesterday and he was a bit reluctant, he didn't want to let the boys down," Tamou said.
Panthers coach (and former player) Lee Hopkins has been running after hours training sessions next to Panthers Stadium for some of the club's most promising young talent. While these players no longer have competitions to compete in this season and can't set foot inside the Academy under current 'bubble rules', the club is determined to keep them in shape and improving their skills as they look ahead to 2021.
Someone got a bit trigger happy at Kogarah last Thursday night – 'Go The Mighty Panthers' started playing with 11 minutes still to go and with the game somewhat in the balance. We like the optimism.
I'm hearing the Panthers are working overtime on extending the deal of forward Liam Martin.
It's being rumoured James Maloney could return to the NRL next year.
Spotted: Members of the Weekender's editorial team enjoying a Chinese feed at St George Leagues Club prior to last Thursday's game at Kogarah. I have eyes everywhere.
The Panthers were a chance of hosting this Saturday night's game against the Tigers at Panthers Stadium. Penrith had some initial discussions with the Tigers about hosting the game, rather than have the Tigers shift it to Bankwest Stadium to ensure a bigger crowd could attend. The Panthers were willing to give hosting rights for the round 16 match between the two clubs to the Tigers in return. The discussions never really went anywhere in the end.