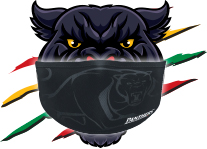 I was way ahead of the trend but now all of you can be 'Masked Panthers' too, with the club releasing a new face mask this week. The mask is available on pre-order from the Penrith Panthers website and will set Members back $17.99 and non-members $19.99. Let's hope none of us end up needing the mask – but what a great piece of merchandise to have to recognise the crazy year 2020 has been. Personally I've been wearing masks for years – wouldn't leave the house without one!
The Panthers will wear the 2020 Indigenous Jersey against Manly this Saturday night at Lottoland. How good does Brent Naden look in this year's version? The NRL's 2020 Indigenous Round will adopt the theme 'Pass Back. Move Forward.' to highlight the importance of understanding and appreciating Indigenous history and culture in order to build a better future.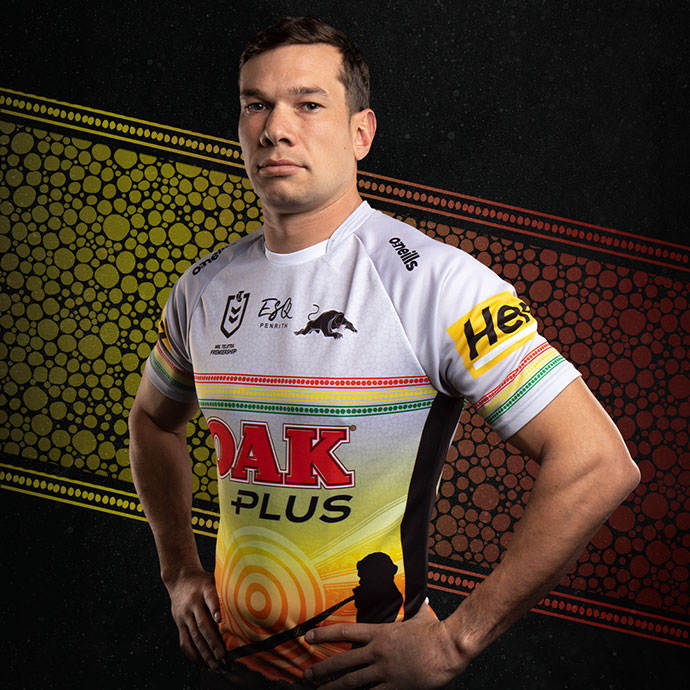 Talk that Phil Gould could join the NRL as a consultant has surely raised a few eyebrows at the Panthers. Penrith officials know all too well the good that Gould can do for an organisation, but they also know that it can be a rocky and unpredictable roller coaster ride at times. There's a number of officials who would prefer Gould not get the NRL gig.
Meantime, Gould said on '100% Footy' on Monday night that suggestions working with the NRL and for Channel Nine would be a conflict of interest were "laughable". The fact Gus can't see the issue should sound warning bells at the NRL and for Peter V'landys.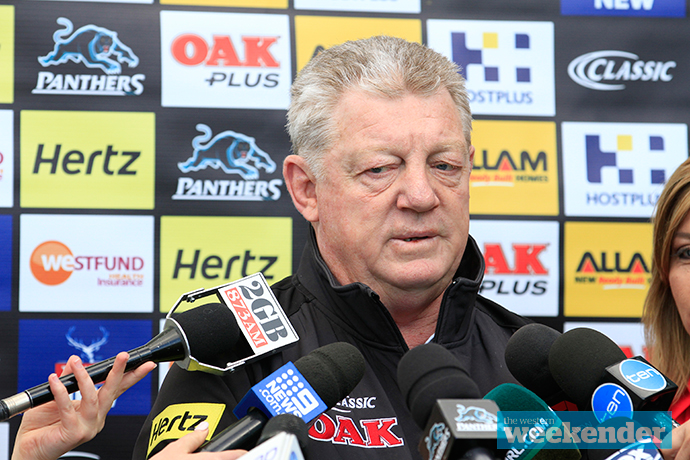 Not surprisingly, Trent Barrett has stepped down from Penrith's recruitment committee in the wake of his signing with the Bulldogs next season.
Bryce Cartwright is set to return to Sydney next year and walk out on the Gold Coast Titans. I'm hearing there's little appetite from NRL clubs for his services. He could end up playing for a second tier team next season.
ANZ Stadium is in talks with the NRL about hosting this year's Grand Final, which was originally scheduled for the SCG. ANZ also wants to host State of Origin in November.
NRL Head of Football Graham Annesley has confirmed that Anthony Don's try for the Titans against the Panthers last Sunday should not have been awarded. Dale Copley bobbled the ball at the end of the previous play, meaning a knock-on should have been ruled.
Expect Stephen Crichton and Liam Martin to re-sign within weeks. The deals are being finalised with both players very keen to extend their stay at the foot of the Mountains.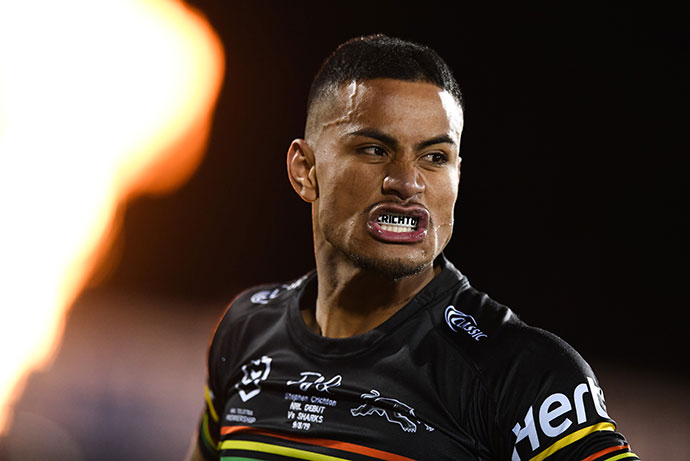 The Panthers Stadium lease was discussed at Penrith Council on Monday night. Councillors held the discussion as part of the 'Committee of the Whole', which means the details are not publicly available.