Kingswood residents are still pleading with Penrith Council and the State Government to save their suburb from boarding house developers, as clusters of the buildings continue to form and more family homes are snaffled up.
Long-term locals Lyndy Rastall, Vince Montgomery and Wendy Spinks say the suburb continues to be exploited for financial gain with little thought for the character or amenity of the area.
"As much as we want to have faith in our Council, it's damn hard," Ms Rastall said of the ongoing saga.
"It's very disheartening, I've got to tell you, it really is."
A letter from Council to then Planning Minister Anthony Roberts in February 2019, outlining Council's concerns about the "proliferation of boarding houses" and urging him to reconsider the Affordable Rental Housing SEPP provisions, shows there were 32 existing and planned boarding houses in the Penrith Local Government Area, 24 of which were located in Kingswood.
As of May 31 2020, Council has six current boarding house applications including a modification application, six current boarding house legal appeals and six determined – including two refused, two approved, a modification and an extension of consent.
Council said it has been working proactively to improve amenity impacts and build form outcomes for boarding houses, including implementing a number of development controls in 2018 as well as new amendments that are due to go before Council soon for adoption.
State Penrith MP Stuart Ayres said Council needs to widen its net when it comes to community consultation, ensuring Local Planning Panels (LPPs) are able to access "cumulative impacts" of developments in particular areas.
"Developments with 10 or more objections are automatically referred to a LPP," he said.
"Therefore it's critical that Council notify a wider area of the community about proposed boarding house developments, rather than just the adjoining properties."
Mr Ayres held firm on the State Government's decision to strip Councillors of their powers to determine development applications.
"LPPs exist so councils can't move the goal posts to suit a political or personal agenda and are a critical part of our anti-corruption framework in NSW," he said.
However, Penrith Mayor Ross Fowler firmly disagrees, saying the issue could be better addressed if the State Government handed planning powers back to Councillors, the community's elected representatives.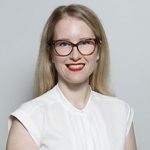 Alena Higgins is the Weekender's Senior News Reporter, primarily covering courts and Council issues.