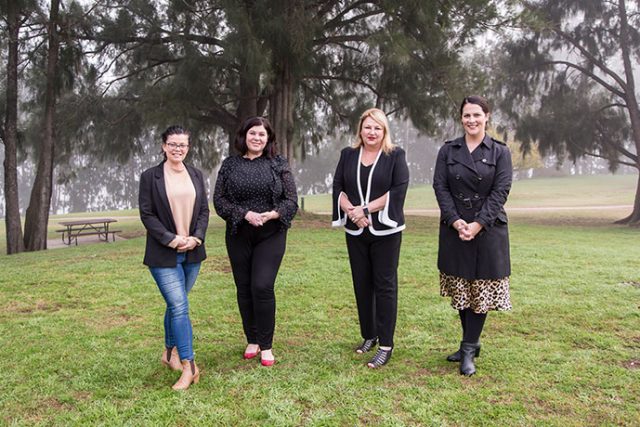 With cancelled grants and fundraising events, vital domestic violence service and shelter, The Haven, is facing a dire situation.
While isolation may have driven locals a little stir-crazy over the pandemic, for those experiencing domestic violence, their homes became an even more unsafe and dangerous environment.
Over the past few months numbers of reported domestic violence has dropped.
The Haven Chair Sharon Levy said this was a scary sign, as they knew people needed help but were trapped at home.
"During isolation we had a lull, we knew that it was happening but people weren't calling because they couldn't get out," she said.
"Unfortunately domestic violence incidents are on the rise, both because people have been in lockdown together but also because it's a really stressful time which unfortunately leads to more violence.
"Just imagine being in a house with someone you are scared of 24/7 without being able to call for help."
Since restrictions have eased, Ms Levy said there has been an influx of referrals.
But with cancelled fundraising events and a lack of community grants and donations, the charity is facing long-term financial uncertainty.
"The need is on the rise but our money needed to keep open is on the decline," Ms Levy said.
As it stands, The Haven is primarily community funded – half of the budget comes from their umbrella organisation Women's Community Shelters and the other half is from community fundraising.
Penrith Panthers Leagues Club, as part of the ClubsNSW grants scheme, usually covers The Haven's rental payments. But with the hospitality industry hit hard during the COVID-19 pandemic, the scheme has been put on hold.
ClubsNSW's ClubGrants scheme sees clubs over the country contribute over $120 million to the social sector each year.
A ClubsNSW spokesperson said the scheme will still operate statewide, however the funding pool will be reduced.
"It's important that patrons support their local club, so that the industry can return to pre-COVID levels of ClubGrants funding," the spokesperson said.
Ms Levy is calling for the community to donate what they can to ensure people experiencing violence can get the full support they need.
To donate, visit www.thehaven.org.au.
A graduate of Western Sydney University, Nicola Barton is a news journalist with the Western Weekender, primarily covering crime and politics.