Projects are on the cards for Kingswood after Penrith Council secured government funding to help activate the suburb.
A $130,000 State Government grant will be used to construct a 1.2 kilometre grid-like trail connecting a series of public green spaces between the train station, Nepean Hospital and local traders.
In addition, Council has submitted an application for $430,200 to support the revitalisation of public spaces around Bringelly Shops, Wainwright Park and the Kingswood Neighbourhood Centre.
Penrith Councillor Tricia Hitchen said it was a fantastic win for the suburb.
"It's so good to see some positive things coming up for Kingswood," she said during Council's Ordinary meeting late last month.
"Kingswood seems like it has been forgotten for a while and with the half billion dollar investment in the hospital coming up, this is a great time to try to activate that area."
She said the second tranche of potential funding, which will focus on enhancing Kingswood's village vibe, was "even more exciting".
"The success of the Village Cafe is so strong that this is the right time to try and build on that," she said.
"There is already a small vocal community in Kingswood that run the food pantry and the street library, they look after the flower gardens at the Post Office and there's a really tight little Indian community that uses Wainwright Park, so this new funding, if we win the funding, would be so good to increase the community activation there."
A report prepared for Councillors says the projects respond directly to resident-identified priorities, including social harmony, community safety and vibrant public spaces.
"The funding will complement Council's investment in Kingswood and build upon the work of a number of departments," it states.
"The project ideas have all been seeded through the Kingswood Place Plan project and respond to community aspirations."
The suburb has been the recipient of a number of safety measures in recent times, including extra pedestrian lighting and CCTV cameras, in a bid to boost pedestrian confidence and improve the amenity and desirability of the area.
Work on the grid trail is scheduled to begin this month.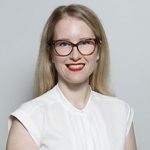 Alena Higgins is the Weekender's Senior News Reporter, primarily covering courts and Council issues.