With community sport returning to Penrith in the coming weeks, major sporting organisations in NSW have come together to provide a collaborative agreement for sport across the state.
Cricket NSW, NSW Rugby League, Football NSW, NSW Rugby Union and AFL NSW/ACT have agreed to a clear delineation between the summer sport of cricket and the winter football codes for shared grounds and facilities.
The Agreement seeks a simplified and united consensus for NSW winter sport community competitions to conclude no later than October 11 2020, including finals, and community cricket competitions to conclude no later than April 5 2021, including finals.
In a win for local participants, the governing bodies have taken a united approach in response to the impact of COVID-19 restrictions delaying the start of the 2020 winter sport competitions.
The Agreement acknowledges that the participants will continue to work together to manage exceptions to ground access and the agreed season changeovers, particularly with regard to the conduct of higher-level, Premier and State representative sport competitions.
The Agreement does not apply if there is no crossover between the winter sports and cricket at a particular sporting facility.
In the Penrith Local Government Area, around 20 sporting grounds are affected by summer and winter sports crossovers including Dukes Oval (Emu Plains), Jamison Park, Eileen Cammack Reserve (South Penrith), Ched Towns Reserve, Blue Hills Reserve (Glenmore Park), Chapman Gardens (Kingswood), Paterson Oval (Cambridge Park), Andromeda Drive Reserve (Cranebrook), Village Oval (Jordan Springs), Myrtle Road Fields (Claremont Meadows), Cook Park, The Kingsway (St Marys), Boronia Park (North St Marys), Potter Fields (Colyton), Cook and Banks Reserve (St Clair), Peppertree Reserve (Erskine Park), Ridge Park (Oxley Park) and Gow Park (Mulgoa).
The CEOs of the respective state sporting organisations welcomed the agreement.
"This show of unity and collaboration comes during a period of dramatic impact for sport in our state," the CEOs said in a joint statement.
"This agreement clearly puts community sport as the central focus of all the sporting codes. We thank local councils, the sporting community and our volunteers for their patience and support."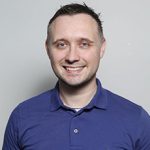 Nathan Taylor is the Weekender's Deputy Editor and Senior Sports Writer. He also compiles the weekly Chatter on the Box TV column. Nathan is an award-winning journalist, who has worked at the Weekender for nearly a decade.