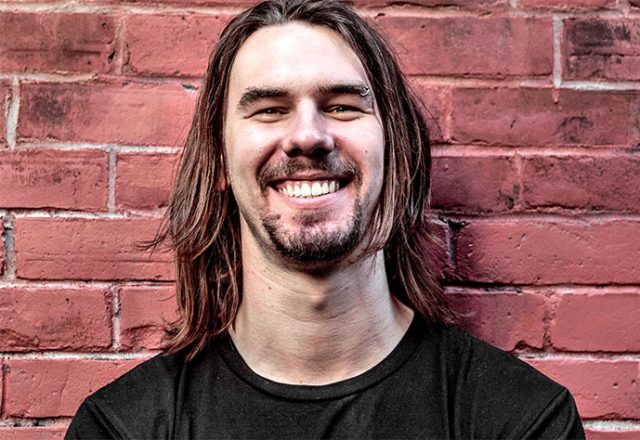 Andy Nielsen is a musician, a drummer for The Lazys, a band that has exploded in the Canadian rock N roll scene. Growing up in Winmalee, in the Blue Mountains, Andy was first introduced to drumming at the age of 8 by his Dad and continued to hone his skills through his high school years.
A strong respect and understanding for music and its pioneers have helped maintain a balanced perspective for Andy.
"Even today I really only listen to old music. I was always interested in finding out who influenced them (musicians), and where their influences came from," Andy said.
"I always have a strong respect for musicians from the past, because they've paved the way for what we have today."
Embarking on his first tour straight out of school, then on numerous overseas adventures, Andy has embraced the lifestyle as a touring musician, but has a strong appreciation for what he has given up getting to where he is today.
The rise of online streaming, such as Spotify and YouTube, has proven to be a tricky trade-off for Andy and The Lazys.
"Like a lot of musicians, the internet has been our best friend and our worst enemy. It's one of those necessary evils – especially as streaming became more popular," Andy said.
"As a consumer it is a lot more convenient to have all the music in the world in your pocket. It's good in the sense that we're able to get our music out to the world at the touch of a button, but at the same time, you are now competing with every band in the world doing the same thing."
In these uncertain times, Andy continues to think big and still has the determination that has shaped the past decade of his career.
"We're definitely chasing something and we're on the verge of something and we all want to be there to find out," Andy said.
When reflecting on advice for others, Andy urges people to take everything that comes their way and embrace the chances in life when they're on offer.
"Never say no to an opportunity. If something comes up that doesn't seem like a big deal at the time, it could help you develop skills later that will become a big deal. All those small gigs and that persistence and determination to play the show and to keep making progress is what helps you do the bigger shows.