Usually it is Your Community Needs (YCN) that is providing the help, but after dealing with COVID-19 and a recent robbery, the not-for-profit organisation needs a hand itself.
The St Marys-based food relief charity offers a helping hand for those who are struggling all year round.
YCN Founder Rita Sullivan said she had always wanted to start the organisation, which began operating last year.
"I have always had a passion for helping others and living in these areas you see the need but I am also a mother of six kids, have three grandkids and take care of my husband who is quadriplegic," she said.
"It has taken a lot of work to get started but we now run a supermarket-style shop where people who are in need pay for different sized trolleys or hampers and get to fill it with what they want and need."
Dealing with several setbacks, she said it has been stressful to keep going.
"We served a lady who had four kids who looked hungry so we made sure we looked after them, but at the end of the day we realised she had stolen some money from the office when we weren't looking," she said.
"I also can't turn away people who can't afford food since losing jobs and since we don't get any funding it comes out of my pocket, so paying for our forklift, electricity and rent has been a battle."
Despite the struggles, Ms Sullivan said they will push through to provide for the community.
"I couldn't be more thankful for Sheree Lynch from Triton Containers who has given us three months rent-free on the freezer and cool room we hire, and I couldn't be operating this without the help of the volunteers and my eldest son," she said.
"I want people to know that we are here to help, especially those who have been affected recently and every cent that gets spent or donated from businesses who can sponsor us goes back into the charity to cover our overheads.
"The look on people's faces when you help them is so rewarding and the reason we exist."
YCN is located at Unit 6/516-526 Great Western Highway, St Marys.
Call 0468 884 717 if you can help.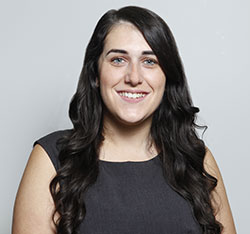 A graduate of Western Sydney University, Emily covers community news and entertainment for the Western Weekender.