Nepean Hospital and Western Sydney University have launched a health care study for Aboriginal and Torres Strait Islanders people.
The project will use patient and carer stories to improve palliative care and other health services.
Wiradjuri Man and healthcare worker, Clarke Scott said while discussing life-limiting illnesses is a difficult topic, the experiences will help shape future services.
"We really need the help of the Aboriginal community to tell us what has worked and what hasn't worked so we can provide the services the Aboriginal community needs," Mr Scott said.
"Thank you to the people who will bravely share their personal stories with us. By joining the study you'll be helping the rest of your mob in their time of need."
People participating in the study can be interviewed via telephone or video call to help build a picture of how services are currently delivered.
For those preferring face-to-face interviews, the researchers can schedule a session when social distancing restrictions due to COVID-19 are relaxed.
Mr Scott said all information collected is strictly confidential and de-identified while the team will try to make the experience as comfortable as possible.
"Aboriginal health professionals, who are well-known in the local community, are on the project team," he said.
"They can support people in the study in a sensitive and culturally appropriate way."
The project is a partnership with local Aboriginal community-controlled health organisations, the Sydney Region Aboriginal Corporation and Marrin Weejali Aboriginal Corporation.
Research Officer, Dr Glenda McDonald said her role is to facilitate Aboriginal voices being heard to make changes.
"Unfortunately, there are disparities in health outcomes for Aboriginal people so speaking to people who have experienced this or in the last five years will help find solutions to better meet their needs," Dr McDonald said.
"Nepean Hospital is also being redeveloped so it is a good time to have evidence ready to put forward to make sure Aboriginal people feel more safe and comfortable in hospital and feel supported during the sensitive time when a loved one is passing away."
Contact Ms McDonald on 0431 702 991 or at [email protected].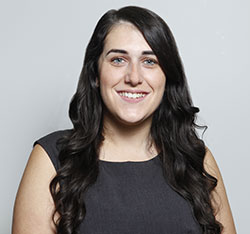 A graduate of Western Sydney University, Emily covers community news and entertainment for the Western Weekender.