The Nepean Cancer Care Centre's Dry July campaign is back and there's no better time to put the bottle down to fundraise for cancer services.
Money raised this year will go towards continuing programs that benefit patients in their cancer treatment journey.
Last year over $90,000 was raised going towards equipment and programs such as the Exercise Wellness Program that aims to decrease the impact of symptoms and improve the quality of life for cancer patients.
56-year-old Greg Elliott said he hopes the free local program, which he is currently taking part in, continues with future funds.
The Cambridge Park resident has been battling Stage 4 lung cancer and secondary brain cancer for over three years.
"I got diagnosed because I was always feeling tired then started having headaches and dizzy spells so had to have part of my lung and lumps in my head removed, then radiation and I am on medication," he said.
"You think when you get sick that you will just be dealing with hospital visits and operations, but it has affected my mental health a lot as I have trouble even thinking and conversing at times."
Mr Elliott said the one-hour weekly sessions with a physiologist have helped him in many ways.
"I can't do anything sustained like running anymore but have been doing Pilates classes for the past six weeks and it has been good to work different muscles in a way that isn't too hard on my body," he said.
"You can struggle with motivation but with someone giving me guidance and coaching me through the class it helps me clear my mind and focus on something without thinking too much."
With the program relying on the community support, Mr Elliott said he hopes people will join up or donate to the cause.
"My body and also my mind has been through so much these last few years but getting out and exercising with programs like this helps improve your health and ease anxiety," he said.
"Whatever help can be given to those going through cancer is so appreciated as it really is a living nightmare and anything that helps take your mind off it is amazing."
For more information or to donate, visit www.dryjuly.com/beneficiaries/nepeancancercentrepenrith.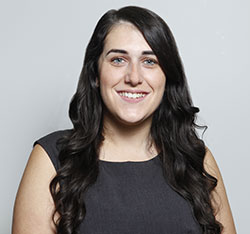 A graduate of Western Sydney University, Emily covers community news and entertainment for the Western Weekender.