Cambridge Park singer Elyse Sene-Lefao wowed the country on Sunday night when she appeared on the hit TV series 'The Voice', and the 19-year-old's next big dream is to go all the way and win the popular reality show.
Developing a passion for music from growing up singing with her family in church, Elyse tried out for the show last year but was unsuccessful in the Blind Auditions.
She told the Weekender she decided to try for a second time because she felt the timing was right.
"Last year I went into the competition not confident in myself as I had taken a break from music, so I needed to get back in the habit of singing," Elyse said.
"I believe in timing for everything and it just wasn't meant to be, so I needed the year off to grow as an artist, which helped me turn three chairs this time."
Taking the year to develop and be mentored by another Australian star, Elyse was in high demand when she sang Jessie J's 'Big White Room', which she said came as a shock.
"I got the opportunity before the audition to be Christine Anu's backing vocalist for her national tour which was amazing because she taught me so much about music and the industry," she said.
"I was praying for even one chair to turn but in the moment when I was singing I was vulnerable and telling my truth, which I think the crowd and judges loved – it left me in disbelief."
While Boy George and Kelly Rowland turned for Elyse, the new 'Block' feature of the game came into play meaning she defaulted to Guy Sebastian's team. Admitting she would have chosen Kelly, Elyse said she is still extremely happy and will be giving it her all.
"Growing up Beyoncé and Destiny's Child were my icons so that's why I was going to chose Kelly, but Guy is amazing and I am stoked to be on his team," she said.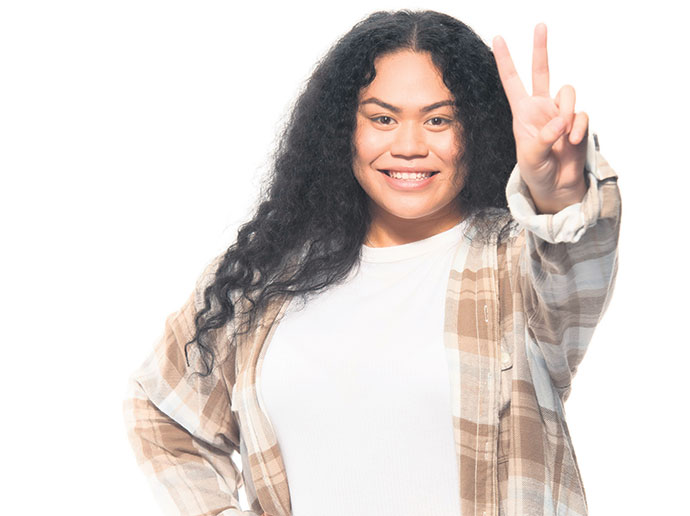 "I am going to give it my all throughout the competition then hopefully use this experience to pursue my career and really make what I love doing a reality."
With the Battle Rounds set to begin this Sunday night, Elyse said people need to keep watching.
"This season is probably one of the best with all the talented people and my journey gets crazy as I push on and try my best for everyone who has supported me so far," she said.
'The Voice' is on Sundays at 7pm and Mondays at 7.30pm on Channel Nine. It is also available to stream on 9Now.