A fugitive who stole thousands of dollars from a Westfield Penrith store before taking police on a wild chase across rooftops in St Marys has been jailed for 18 months.
As he tried to evade capture, Harley Morphett was witnessed discarding a knife and was found with a stash of drugs when police finally apprehended him on a rooftop near Charles Hackett Drive about 10.25am on December 27, 2019.
Earlier, police had received information that Morphett, wanted over the theft of $3,000 from Trim's Fresh fruit and vegetable store on October 24, was in St Marys.
But when they knocked on the front door, Morphett escaped through a window, prompting a mad dash over rooftops.
During the chase, he attempted to climb a brick wall, falling three metres before he was finally tackled to the ground.
Morphett, who his lawyer submitted had suffered a traumatic and disadvantaged childhood and had began taking drugs aged 10, was found with cannabis, diazepam and buprenorphine in water balloons, while a quantity of methamphetamine was found in his sock. A stolen Toyota Rav 4 car key was also discovered in his possession.
During Thursday night trading, the father-of-two entered the fruit and vegetable shop about 7.30pm, walked into the back office and stole $3,000 cash, which he later used to purchase drugs, the court heard.
His lawyer pointed out Morphett had previously completed drug court rehabilitation and had spent his time in custody "constructively" to detox.
He requested Magistrate Brian van Zuylen find special circumstances given it was his client's first time in custody.
Magistrate van Zuylen said his record was "a poor one", noting the offender's criminal history was now 20 pages long.
He said he was not prepared to consider a community-based jail sentence or home detention order.
Morphett was handed an 18-month aggregate sentence with a non-parole period of 11 months. A $3,000 compensation order was also granted.
He is eligible for release on November 26.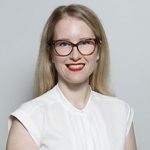 Alena Higgins is the Weekender's Senior News Reporter, primarily covering courts and Council issues.