May is Bladder Cancer Awareness Month, and survivors are coming together to ensure the disease isn't forgotten about.
67-year-old Cranebrook resident and survivor, Peter Haggarty, said he had no symptoms leading up to finding out he had cancer in 2017.
"I woke up one day with blood in my urine and the saying is 'if you see blood in your pee, go to your GP'. So I decided I should just get it checked out but nothing else was wrong," he said.
"That's when my journey started as I went to a urologist who conducted two cystoscopies and the surgeon said I had aggressive stage two cancer in the muscle of my bladder."
While it was contained, Mr Haggarty said it was an easy decision to get his bladder and prostate removed.
"There were other treatments but I decided to have it all taken out and had four rounds of chemo at Nepean Cancer Care Centre, who was magnificent throughout," he said.
"I had to have a stoma opening from my belly button that a bag attaches to which was daunting learning how to change it but that was my new reality as a result of it all."
After becoming very sick with sepsis, Mr Haggarty finally started to recover, which he said was due to a lot of support from a range of people.
"We have some fantastic doctors in Penrith and my wife, Trish, was by my side the whole time to help me make small steps, keep a sense of humour and stay positive with a new perspective on life," he said.
"I also found the BEAT Bladder Cancer Australia support group which made me feel like I wasn't alone during that scary time and now I try to help people going through the same."
Mr Haggarty said he wants to make sure people are aware of how serious the cancer can be.
"I got it just in time and my prognosis is now good but any symptoms can be missed as it is often treated as a urinary tract infection," he said.
"Bladder cancer is one of the most underrated cancers and, while it usually impacts over 50s, it doesn't discriminate and affects both males and females, so always make sure to get tested if you have concerns."
Anyone with symptoms or concerns should visit their GP.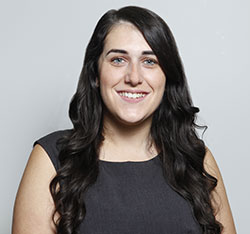 A graduate of Western Sydney University, Emily covers community news and entertainment for the Western Weekender.