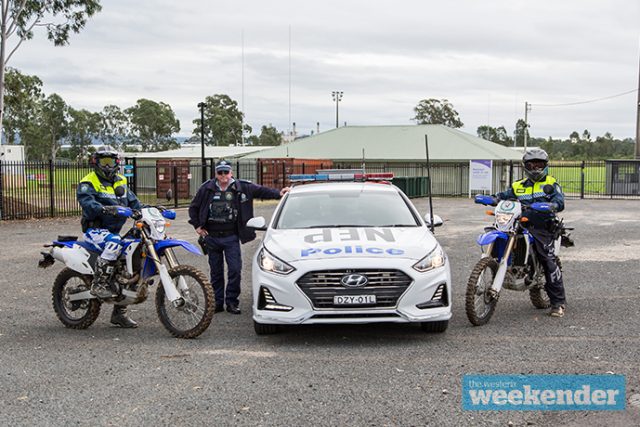 Police are revving up patrols on illegal trail bike riders wreaking havoc in the community.
Officers from Nepean Police Area Command (PAC) have recorded a spike in reports of menace riders in suburbs including Cranebrook, St Clair, Emu Plains and Glenmore Park.
Police will be cracking down on illegal riders with the launch of a rigorous day and night operation.
Nepean PAC Traffic Sergeant Matthew Shirvington said the riders' disregard for the community is appalling.
"There's significant trail bike offenders terrorising the local community, predominantly in the Cranebrook area," he told the Weekender.
"Terrorising residents from mums pushing prams to ruining lawns and intimidating people; these residents have really had enough."
Over the next few weeks police will patrol the region on their own trail bikes throughout the day and into the night.
The operation is set to run over three phases.
Phase one will entail community engagement, the second is night operations, and the third phase is thorough and extensive patrols in affected areas.
Sergeant Shirvington said they plan to saturate patrols over the June long weekend and also target the Londonderry Drop Zone during this period.
"We will have a zero tolerance approach to these offenders and their intimidation offences," he said.
Since COVID-19 put the world on hold, Sergeant Shirvington said there has been a significant spike in reported cases of negligent riders.
"This is what has really led us to this position of being extra proactive in enforcement strategies, there's definitely been an increase," he said.
The typical demographic of riders are young people on extremely poorly kept, unregistered bikes.
"Quite often they don't have front brakes, their riding ability is somewhat questionable and so is their disregard towards other members of the public," Sergeant Shirvington said.
Those caught riding unlicensed on an unregistered bike without green slip CTP insurance are likely to score fines in excess of $1800.
A graduate of Western Sydney University, Nicola Barton is a news journalist with the Western Weekender, primarily covering crime and politics.