Coronavirus has meant a lot of couples across the country have had to postpone their weddings – throwing months worth of planning into disarray.
But Cambridge Park couple Chris and Kanlaya Bradwell were determined the current pandemic wouldn't stop their special day.
The pair started their relationship after meeting on holidays in Thailand in 2017.
Mr Bradwell said there was a lot to consider as his now wife was on a fiancé visa when recent restrictions began.
"We kept in contact over messenger and travelled back and forth for the next few years until she moved here and then we got engaged," Mr Bradwell said
"You have to get married within nine months of the visa being approved so we had to dive in head first in case the virus dragged the wedding date out or if they were banned temporarily."
Being married at their home by St Clair celebrant Lou Szymkow, Mr Bradwell said it was different with the regulations but they still enjoyed their day.
"It felt somewhat awkward with Lou and our witness having to keep their distance but you have to do what you have to do during times like this," he said.
"The wedding was about us and our love for each other which is all that matters in the end and hopefully we can celebrate with friends and family in a safe manner soon."
Mr Szymkow said he has a strict routine to safely assist couples while still making the day special.
"I have to sanitise everything before and after, couples supply their own pens that I do not touch, witnesses come up one at a time, I keep my distance while observing signatured and no hand shakes or kisses of congratulations," Mr Szymkow said.
"Marriage is a commitment of love and faith, but it also has a very important legal standing so I make sure every ceremony is fun and a joyous occasion as it should be."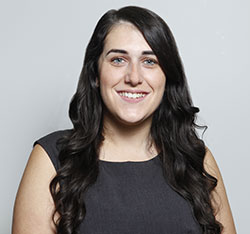 A graduate of Western Sydney University, Emily covers community news and entertainment for the Western Weekender.