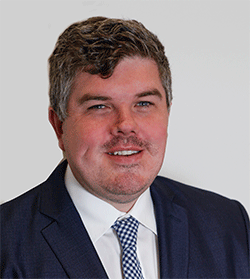 The NRL appears to be on the verge of achieving its ambitious target of a May 28 return, despite the almost insurmountable mountain that confronted the code a month ago.
Almost every box on what seemed like an endless list has now been ticked, and only an unexpected roadblock (something not out of the realms of possibility in rugby league) could stop the season resuming as planned.
Critics of the code's comeback, and there are still many, say the NRL is only returning so early because of its precarious financial state, and the risk remains too great.
But where the NRL sits financially deserves some context, with the reality lost in a barrage of reporting that would leave the casual follower thinking the game was on the brink of collapse due to systemic financial mismanagement.
This theory was of course exacerbated by two things – the NRL itself made it clear it was facing catastrophe if the season didn't resume this year, and long-time broadcaster Channel Nine's stunning attack on the game's head office.
"… Nine has invested hundreds of millions in this game over decades and we now find they have profoundly wasted those funds with very little to fall back on to support the clubs, the players and supporters," Nine said in comments that ignited huge debate across the game.
"It would now appear that much of that has been squandered by a bloated head office completely ignoring the needs of the clubs, players and supporters."
Any business that had its source of revenue obliterated overnight would face financial stress and risk of collapse.
Very few, including those firing shots at the NRL's lack of rainy day fund, could survive without some form of assistance or drastic action. We're seeing that in businesses right across the planet.
That the NRL was not prepared for a pandemic that would shut down its revenue source is surely something that can be largely forgiven, or at least understood.
It's like saying JB Hi-Fi should be prepared for no customers coming in the door for a year, yet have a financial plan to survive that largely unscathed. Great in theory, very unlikely in reality.
Nine's claim that it 'invested' hundreds of millions of dollars into rugby league is interesting too. It's true, Nine has cut plenty of cheques to NRL HQ over the years, but in return, Nine got a ratings-winning product and, until the pandemic hit, everything it paid for.
Whether it's up to Nine how the NRL then spends that money depends on your take on the situation.
Conversely, Nine was doing pretty well out of rugby league.
In late 2019, Nine's Director of Sales (Sport) Matthew Granger said: "It has been a stunning year for rugby league on Nine with a record revenue result across the season and State of Origin, once again hitting a high note for advertisers as Australia's top rating programme in 2019."
So let's look at the context of these supposed financial woes at the NRL.
If you believe a lot of the stories out there, the code was scratching around to find loose change in the back of Todd Greenberg's car to pay the electricity bill at League Central.
But the truth is that the NRL is a very successful operation, posting a profit of about $30 million in 2019, and $42 million the previous year.
Revenue in 2019 grew to $528 million, in part thanks to hugely successful commercial ventures such as the introduction of Magic Round and taking State of Origin to Perth.
Considering that less than a decade ago, when the independent Commission was formed, the NRL's revenue sat at around $180 million a year, the growth in the business of rugby league has been significant.
What you also probably won't read in a rugby league media that seems obsessed with tearing the game down is that the code had increased non-broadcast revenue by 14 per cent to over $200 million, indicating the game was aware it needed to shift from its reliance on Channel Nine and Fox Sports.
The NRL built a successful digital venture that, while perhaps over-staffed, has become a smash hit with supporters. It also spent big on the 'Bunker' because fans and the media, many who now say it's too costly and should be axed, were on the verge of lynching referees for the smallest of errors.
There is no question the NRL could have handled its finances more diligently and made smarter decisions. But suggestions that the game was financially mismanaged to the detriment of fans and its partners seems way off the mark. If anything, the NRL was doing everything it could to improve the product.
The NRL needs to do better, but suggestions it was a complete basket case is a poor take on the overall story.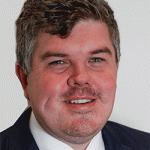 Troy Dodds is the Weekender's Managing Editor and Senior Writer. He has more than 15 years experience as a journalist, working with some of Australia's leading media organisations.