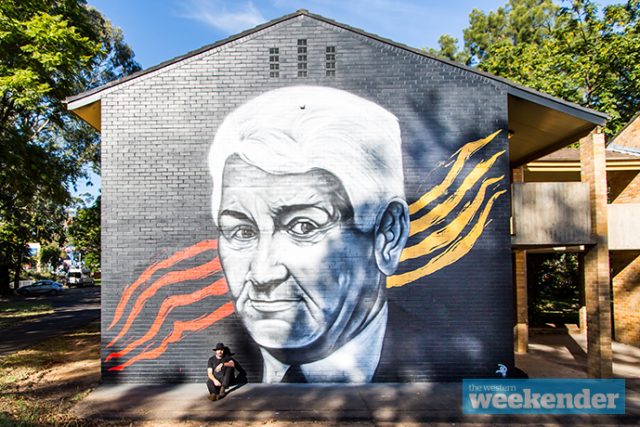 Caddens artist Shannon Boyd has completed a striking mural for the Sydney Region Aboriginal Corp (SRAC).
The public artwork, which is over eight metres high, is of former Wiradjuri Elder and SRAC founding member Trevor Christian OAM.
Speaking with the Weekender, Mr Boyd said he was honoured to be commissioned for the piece that is a part of the Henry Street Aboriginal Community Hub.
"I have done work for people like Nathan Cleary and Mark Geyer and other Indigenous pieces such as the Colyton Public School mural, so I was happy to be approached," he said.
"Trevor was a champion boxer, referee and fought so hard for the rights of Aboriginal people, so it was amazing to do such an important piece in a prominent spot. Plus I think there is a need for more public art in the CBD."
Being easily viewed from the train line, Mr Boyd said he's happy with the outcome of his work.
"It only took a day to plan as SRAC already had the image of him they wanted then I had the idea to add the tracks a goanna would make in the earth as that was his totem," he said.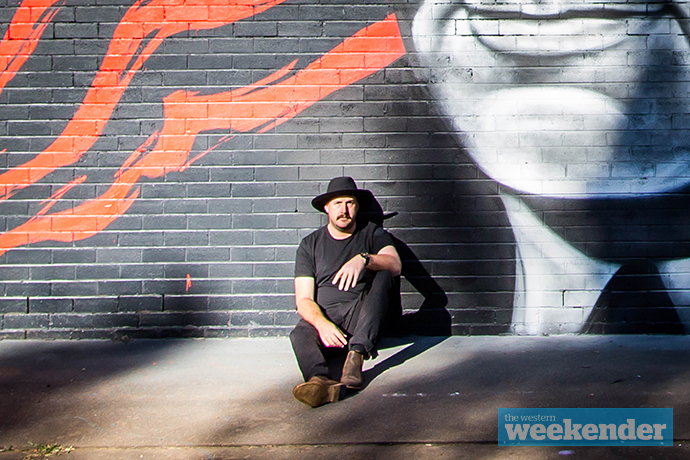 "Mark Bridge and Chris Ryan from Want Access donated the scissor lift and I spent roughly 40 hours over nine days to bring it all together and I think it's turned out really well."
SRAC CEO, Kathy Schreyenberg, said the artwork has been well-received by the first tenants in the hub, which provides a range of services to support Aboriginal people in the local area.
"SRAC continues Uncle Trevor's legacy to this day, representing the most disadvantaged and vulnerable in our community and providing them with the tools to enable them to regain choice and control of their own lives," she said.
"We are excited with this opportunity to come together with other local Aboriginal service providers to share knowledge and resources and work in an open, supportive space."
More details on Shannon Boyd: www.instagram.com/shannonboydart.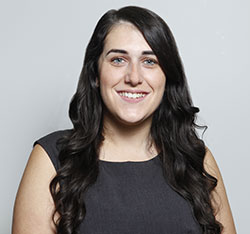 A graduate of Western Sydney University, Emily covers community news and entertainment for the Western Weekender.