A St Clair musician is showing what the new face of hip hop looks like.
Nardean, who comes from an Egyptian background, and grew up in western Sydney has released her new EP 'The New Era' this week.
The 28-year-old said her music deals with real life experiences and was a big discovery.
"I didn't start making music until I was in my early 20s when I discovered I could sing but also realised it was something you could do with your life," Nardean said.
"My songs are inspired by the lessons I have learnt about life and are almost checkpoints along the way of the parts of life I have experienced."
With a talent to rap, Nardean tells stories of a shift that local artists are leading.
"I called the album 'The New Era' because it felt like there is such a global and cultural shift right now. We are more aware of our actions, women have more rights than ever and we are creating a better world," she said.
"Sydney has been lacking a sense of community in the industry but western Sydney musicians are creating that culture and supporting each other with our struggles as common ground which is amazing to be a part of."
'The New Era' is available to stream now.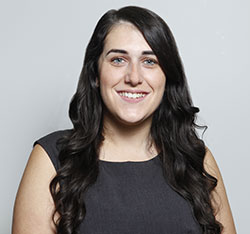 A graduate of Western Sydney University, Emily covers community news and entertainment for the Western Weekender.