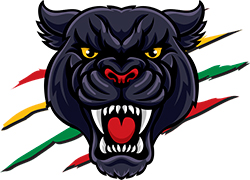 James Tamou has responded to those rumours about a switch to the UK Super League at the end of the year, saying he was "shocked" by the speculation. "I didn't even know discussions were on at the moment, I thought they were still unsure what the salary cap was for next year," he said. "I've sort of put that to the back seat, I'm just excited footy is around the corner. I want to play good footy and hopefully that takes care of itself."
My understanding is that Panthers and Penrith Council will come to an agreement shortly over the lease of Panthers Stadium and the impact the COVID-19 pandemic has had. On Monday night, a report was tabled at Council that authorised the General Manager to finalise the market review and provide relief to Panthers for its 2020 lease. A further report will be provided to a future meeting detailing the final negotiated outcome.
Lessons not learned: Peter V'landys faced a new round of criticism this week when he suggested his plan was to have capped crowds back in NRL venues at some point this season. The same critics yelling loudly about the plan also laughed when V'landys suggested the game could return on May 28. Some people will never learn. V'landys is not suggesting crowds come back tomorrow. July is still more than a month away, and as he's stated, by then we'll have a clear indication on how reduced restrictions are working, and conversations may be in the pipeline about limited crowds getting back to the footy.
It was no surprise that Penrith officials put the microscope over the post-July NRL Draw when talk about crowds returning started to emerge. Panthers Stadium could potentially host five games from July until the end of the season. It'd be a major boost for the club if it could get its corporate partners back into the venue, essentially delivering on half the originally promised games this year – better than how it looked six weeks ago. Members may be a little further off, but there's certainly some light at the end of the tunnel.
There's been a good response to the Panthers' call for supporters to 'pledge' their membership. Despite Phil Rothfield printing a letter from an 'irate' fan about the plan (which is totally voluntary, by the way) on Sunday, fans have flooded social media with their support of the initiative. Unfortunately Buzz must have ran out of column space to mention that part.
Nathan Cleary's TikTok mishap hasn't stopped other players getting involved in the social media craze. I've spotted Dean Whare and Malakai Watene-Zelezniak, among others, showing off their best moves. Fortunately it's been all in fun and with family involved.
Nathan Cleary and Jarome Laui may not be able to partner up on the field for a couple of weeks, but that hasn't stopped them working together. The duo have been firing up 'Call of Duty', spending their down-time building that camaraderie that will be critical when they can play alongside each other again.
Nothing can stop that killer body Josh Mansour likes to show off quite regularly, right? Wrong! I'm told Mansour is very much enjoying his Cadbury chocolate of late, particularly the Coconut Rough Dairy Milk. All in moderation, of course. No impact on the six pack yet.
The NRL is leaving nothing to chance when it comes to Coronavirus and keeping things safe at venues. It's appealed to Fox League and Channel Nine to leave broadcast equipment in place at venues if possible, in an attempt to ensure it remains free from potential exposure.
Photographers at games will also be limited, meaning for the time being it's likely all photography across the media will be from one or two sources, lead by NRL Photos. Meanwhile, journalists have to apply to attend games each week, the NRL having the final say.
Heard a rumour? I'm keen to hear it! I don't keep secrets but I do protect sources. Email [email protected].