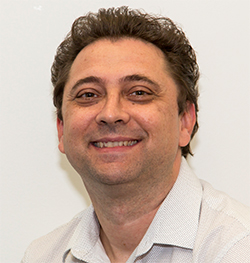 What game I'm looking forward to
With the footy finally back after what seems like an eternity, this week I'm looking forward to pretty much every game in Round 3. I don't even care that the stadiums will be empty, the lack of crowd noise will just mean we'll be able to hear the collisions and the on-field banter better. Expect every game to be riddled with mistakes, especially the longer the game goes and players grow tired. None of it will matter though because at least rugby league is back in our lounge rooms. You little beauty – bring it on!
What caught my eye last week
I don't know how he did it but once again ARL Commission Chairman Peter V'landys somehow snatched victory from the jaws of defeat by brokering a peace deal with the disgruntled Referees Union. At one point it looked like the whole matter was headed for a two-day Fair Work Arbitration hearing, the weekend before the competition was due to start. Avoiding a public relations nightmare and winning a 'who blinks first' contest with the referees was a masterstroke by V'landys. Personally, I can't see the one referee experiment working and predict a return to two referees from 2021.
Rumour of the week
Fans of former Panther and sacked Bulldog Corey Harawira-Naera, of which I am one, shouldn't get their hopes up of seeing the towering second-rower back at the foot of the Mountains anytime soon. For one, the club doesn't have the salary cap space CHN would command and even a 'cut price deal' seems out of the question as Harawira-Naera would have to be paid at least market value. The club is also content with the current crop of backrowers coming through and wants to continue to promote talent from within.
My tips for the week
Broncos, Cowboys, Rabbitohs, Dragons, Tigers, Storm, Panthers, Sea Eagles.
The final word
Peter V'landys is an amazing administrator and could go down in history as the man who saved rugby league from the brink of extinction. However I think he's made his first big mistake with the 'six-again' ruck infringement rule change. With less eyes on the play-the-ball, the ruck will get sloppy again and the good teams will continue to get away with murder while the less glamorous sides will suffer with repeated calls of 'six again' against them. Strap yourselves in for a bumpy ride with this one, folks. Until next week, you ain't seen nothing yet!