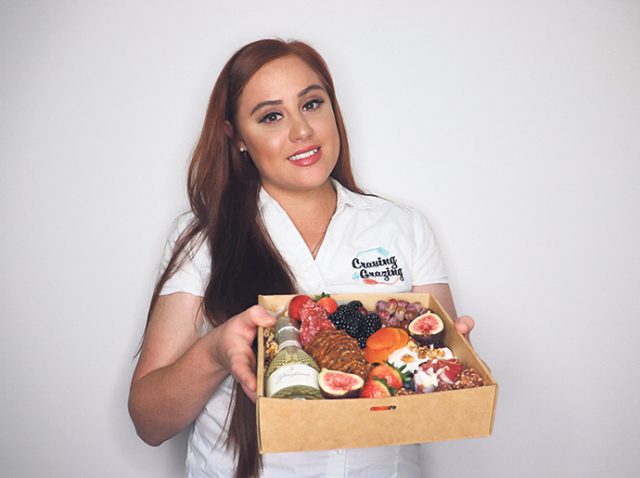 While it's no secret we'll be celebrating Mother's Day a little differently this year, it doesn't mean it can't be special.
Whether you're isolating with or away from family or in quarantine, there's still many gift ideas that can either be bought or made to remind your mum of just how loved and appreciated she is.
Our top gift ideas include:
Pick up or contact-free delivered goodies:
For those who can't see their mum on her special day this year, delivered goods are the way to go.
There are many small businesses in the Penrith region offering contact-free delivery on a range of yummy treats, care packs and hampers that any mum is sure to love.
Percy Plunkett has a range of goodies on offer, their $69.95 breakfast in bed boxes being a standout gift.
These can be ordered up until Friday, May 8 for pick-up or delivery from www.percyspantry.com.au.
For mums that love to indulge, Penrith catering business, Craving 4 Grazing have gorgeous $55 graze and wine hampers available to order until Wednesday, May 6 on their Facebook page.
Or for something for the home, Heaven Scented in Cranebrook have a variety of products including personalised scented candles, wine glasses and frames, available on their Facebook page. You can get a personalised candle and key ring set for $25.
Get creative on a budget:
Why not show your mum just how much you love her by making a gift yourself?
For big kids create a stylish photo display by gluing clips onto a stained piece of wood and hang up some of your favourite family photos and add a handwritten note or quote.
For the kids, a fun 'dad-proof' creation you and the kids can do at home is a fingerprint butterfly mug.
All you need is enamel acrylic paint, a plain white mug and thin paint brush, which can all be bought from your local dollar shop.
Create a butterfly shape out of five of your little one's finger prints and paint on some antennas.
IOU's:
Gone are the days where a voucher is seen as the 'lazy gift'.
Your mum will be itching to visit her favourite restaurant, cafe or beauty parlor once isolation is over, so why not support local business and purchase something she can use at a later date?
The Creative Fringe also has some fun workshops planned for the latter of the year you can purchase tickets to.
Any of the above gifts are sure to put a smile on any mother's face.
However, the most important gift anyone can give their mum is time. So schedule your Skype session, Face-time or phone call or pop in for a visit if it is safe to do so, because that is the most valuable gift of all.
A graduate of Western Sydney University, Nicola Barton is a news journalist with the Western Weekender, primarily covering crime and politics.