Virtual reality (VR) arcade FREAK Entertainment in Penrith has launched a new way for people to play and learn in different worlds while stuck at home.
'FREAK In A Box' provides a range of VR experiences to hire, which is safely delivered to your door.
FREAK Entertainment Co-founder and Marketing Director Kim Hopwood said they have packaged everything you need for a high quality arcade experience.
"You book online and you get everything you need delivered to your house for five days, so a high-end gaming computer, high definition VR headsets, controllers and over 30 games with unlimited game play," he said.
"There is a manual that has easy instructions to follow and phone support along the way, so all age groups can set it up to use. All you need is a TV or monitor and an Internet connection."
While you may be interested in using it to kill zombies in games like 'Arizona Sunshine', Mr Hopwood said there are engaging educational titles also.
"A lot of kids are not in school so there is a stream of educational games that could provide some support for parents who may be struggling for fresh ideas," he said.
"With this immersive environment kids can travel the world and learn about history or go to space to learn about physics in a refreshing and exciting way."
Mr Hopwood said since the service launched last week, it is already receiving positive feedback.
"Once non-essential travel restrictions ease we will look at 'click and collect' to take the delivery price away, but it really is good value for the entertainment and quality you get," he said.
For more information or to book, visit www.freakvr.com.au/freak-in-a-box. Get $30 off by using the code word WESTBOX30.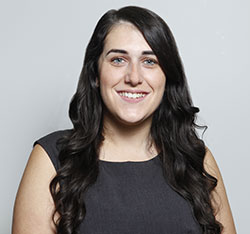 A graduate of Western Sydney University, Emily covers community news and entertainment for the Western Weekender.