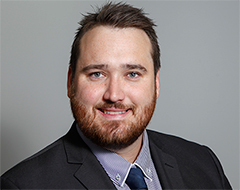 We would be kidding ourselves if we said that activity in the property market had not slowed down due to the COVID-19 outbreak, however as the country starts to reopen, albeit with caution, we are seeing plenty of optimism returning to the market.
It was perfectly understandable that some buyers and sellers paused temporarily to assess the landscape in the last couple of months before deciding to buy or sell.
However, off the back of the reintroduction of open homes and auctions, the easing of restrictions and the reopening of the economy as well as kids returning to school, things are getting back to normal.
We have been talking to our clients, real estate agents and mortgage brokers who are all saying that they have been able to integrate social distancing into their businesses with ease and that it is the "new normal".
While it is important that as a community we don't become complacent, it is great to see industry getting back on its feet.
To celebrate we are offering a special on conveyancing services for a limited time.
We are going to pay for the disbursements in your property transaction up to a maximum of $500.
Disbursements are unavoidable extra costs you have to pay in property transactions for things like council and water rates reports (if you are buying a property) and documents like title searches and zoning certificate for sale contracts.
Disbursements differ from property to property, but generally speaking cost a few hundred dollars for both the purchase and the sale. These costs are payable in addition to your conveyancing fees, but we are going to cover them for you. This means you are getting a discount of up to 30 per cent!
Our conveyancing fees are all inclusive, so you know what you are paying from the start. Unlike other practices we do not expect to be paid until your transaction settles. This means you are able to pay us from your loan proceeds (if you are buying a property) or your sale proceeds (if you are selling) and you don't have to pay any money upfront.
There are a few terms and conditions, but we are making this offer available to as many people as possible to encourage people to get back into the market and give our city the boost it needs.
A single property transaction has an enormous economic multiplier. The solicitor or conveyancer for each of the parties generates revenue, as does the purchaser's mortgage broker, the pest and building inspector who provides a report to the purchaser, the real estate agent, the photographer who takes photos of the property, the local paper who generates advertising revenue from the listing, and a whole range of other local businesses like removalists, cleaners, and more.
A strong property market makes for a strong community.