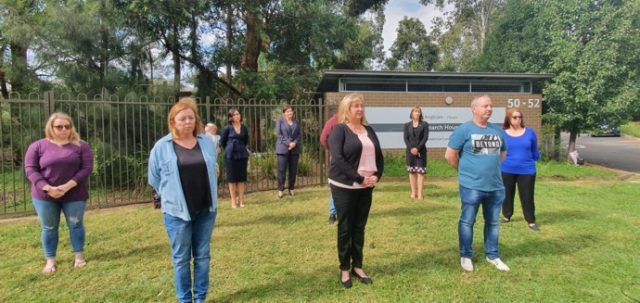 Opposition Leader Jodi McKay has demanded NSW Premier Gladys Berejiklian meet with the families of Newmarch House residents as the outbreak at the nursing home continues to escalate.
Ms McKay met with families alongside Londonderry MP Prue Car and Shadow Health Minister Ryan Park outside the Caddens facility this morning.
The families spoke of their frustration surrounding communication from Newmarch House management and with issues surrounding staff levels, and government action.
In a touching yet heartbreaking moment, some family members waved to their elderly parents from the street – residents coming to their windows to greet their loved ones from afar.
The total number of positive COVID-19 cases at the nursing home is at 56, including 22 staff and 34 residents. 11 residents have died.
Speaking to the Weekender after hearing from family members of Newmarch residents, Ms McKay said more action was needed from the State and Federal Governments to ensure the health and safety of current residents.
"I think it's really distressing and I think that we've got so many people who have someone they love in aged care. This facility has a good reputation but these families have been let down terribly," she said.
"They love their family members and they want the most compassionate care possible and that's not happening."
This morning, NSW Premier Gladys Berejiklian confirmed contact was made last night with the Federal Government regarding communication levels.
"The number of deaths yesterday was devastating," she said.
"I can confirm that last night the Minister for Health contacted the Federal Minister for Aged Care to express our government's concerns about the lack of communication between the centre's operators and the relatives."
Ms McKay said she's shocked that didn't happen sooner.
"I just find it extraordinary that the first time the Health Minister has picked up the phone was last night," Ms McKay told the Weekender.
"I'm desperately disappointed that the Premier hasn't been on the phone to the Prime Minister."
Ms McKay said it was time for the Premier to intervene and speak with family members.
"I'd like to see the Premier meet with the families and I'd like to see the State Government take some of the responsibility for fixing this issue," she said.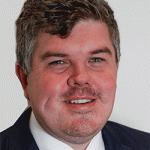 Troy Dodds is the Weekender's Managing Editor and Senior Writer. He has more than 15 years experience as a journalist, working with some of Australia's leading media organisations.