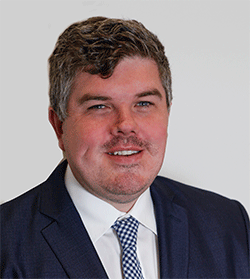 Today marks the final print edition of the Weekender for a few weeks.
We've made the decision to not produce the paper on April 10, April 17, April 24 and May 1, as the Coronavirus pandemic continues to have a major impact on our valued clients and partners, many of whom have had to shut their doors during this period.
We also feel it's best to follow the health advice and send the bulk of our team home for the next month, where they can contribute to perhaps the easiest call to arms of all-time – sit on the couch.
We know you'll miss the print edition, but we'll keep you up to date with all the latest news and developments online.
Our next print edition is scheduled to be released on Friday, May 8. We'll see you on the other side.
Retail closure makes sense
Like many, I can see the sense in sending Australia into a total lockdown to try to stem the impact of Coronavirus and send us back to normality as quickly as possible.
I can also understand the Federal Government's staggered approach as it desperately tries to keep as many people in jobs as possible, and sectors like building and construction alive.
That said, the government should have moved to include the retail sector in its initial shutdown of restaurants, cafes and the like.
Instead, retailers have now made the decision on their own, closing stores big and small as the reality of Coronavirus impacts sales and revenue streams.
It never made sense to ask people to stay at home where possible, but still allow the local shoe shop to stay open so we could pick up a new pair of sneakers for the isolation period.
It contributed to us not taking things seriously enough.
We probably have the right balance now, with the government and retailers combined leaving us in a sensible position that will see most of us staying at home, avoiding non-essential outings.
Let's just hope that we're on the other side of this thing a lot quicker than the six months being regularly suggested, because I doubt many of the businesses we've seen shut their doors over the past few weeks could possibly survive a shutdown of that length.
Premier on shaky ground
At one point a couple of weeks ago, Prime Minister Scott Morrison lost control of the Coronavirus messaging, before wrestling it back in strong style.
Now Premier Gladys Berejiklian is facing a similar problem, as confusion reigns over what people can and can't do under new self-isolation rules.
People can't understand why you can go for a run around the park, but you can't sit in said park and read a book on your own. They don't get why you can go to school or the office, but not sit on a bench and have a take-away coffee.
We have examples of police essentially enforcing a 'lockdown', but the Premier seems desperate not to use that word.
Ms Berejiklian needs to find strength in her messaging again, or she could lose total control of the situation.
Help available to those in need
If you're an introvert like me, staying at home for a month watching TV, playing video games and sorting your Panthers jerseys into year order is second nature. Business as usual, you might say.
But for those used to going out every weekend or socialising during the day at the local cafe or park, life has changed dramatically.
In all seriousness, the mental health issues that emerge from this period will be significant across the country.
That's why it was positive to see the Federal Government invest heavily in mental health and domestic violence services last weekend, preparing for what will be a difficult time for many.
If you need some help, make sure you check out page 51 of the paper. We've listed some of the help lines available to you during this period.
And remember, with extra time on your hands, a phone call to someone you know is on their own, or would be doing it tough during this time, can mean the world to the person on the other end.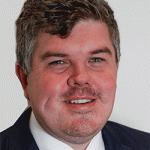 Troy Dodds is the Weekender's Managing Editor and Senior Writer. He has more than 15 years experience as a journalist, working with some of Australia's leading media organisations.