The motorist charged with hitting and killing a female pedestrian at Leonay earlier this week has been identified as Zac Edward Gaynor.
The 25-year-old, of Pemulwuy, has faced Penrith Local Court and did not apply for bail.
Gaynor is accused of crossing onto the wrong side of River Road and mounting the kerb before hitting Kathleen Young, 63, about 4.30pm on Tuesday.
Officers arrived at the scene to find the 63-year-old deceased on the roadway.
Gaynor, who was driving a silver Kia Rio, was spoken to by police before being taken to Nepean Hospital for mandatory tests.
He was later charged with four offences: 'dangerous driving occasioning death', 'negligent driving occasioning death', 'not keep left of dividing line', and 'possession of prohibited drugs', which court documents reveal to be cannabis.
He is due to face Penrith Local Court again on May 8.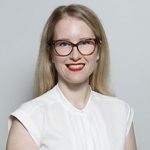 Alena Higgins is the Weekender's Senior News Reporter, primarily covering courts and Council issues.