Amidst the ugliness of greed, small pockets of generosity are shining through, as the community works together to ensure they come out the other end of the Coronavirus economic crisis.
Small business owners were left both emotional and relieved after the owners of Skiptons Arcade in the Penrith CBD offered them three months of rent relief.
Owner of Lola's Boutique Judith Wawszkowicz said she got the call about two weeks ago from the owners and was blown away by their selflessness during this tough period.
"We got the call well before there was any discussion about what should happen and I just think they should be acknowledged for their generosity of doing the right thing," she said.
"This has had an enormous impact on me as a small business owner with a business that is struggling. It was a lovely gesture.
"I am so grateful and the other tenants I've spoken to have said this is just going to help so much."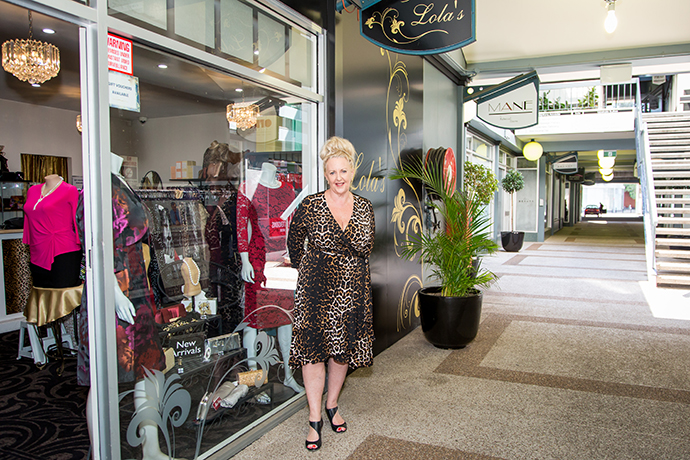 Since the closure of businesses, there has been calls for rent freezes on both residential and commercial properties.
But Ms Wawszkowicz, who used to work in the real estate industry, said it is not that simple.
"People need to remember that there are a lot of outgoings for people who own property and in many cases it's their only source of income," she said.
"The owners of Skiptons are hardworking parents, born and raised in Penrith and they do so much to support the community through donations and so on, they deserve to be recognised for their generosity."
Ms Wawszkowicz said she was impressed that the owners of the arcade were so open with their communication.
"With no income you're living off your savings so what this gives me is more than just rental relief but to me personally it's much more emotional; it's a huge relief," she said.
"All we're seeing is nastiness, I'm embarrassed about the way people are behaving so when I got the phone call, I said straight away 'thank you, thank you, thank you'."
A graduate of Western Sydney University, Nicola Barton is a news journalist with the Western Weekender, primarily covering crime and politics.