As the Coronavirus pandemic continues to impact our lives like never before, we've put together a handy Q&A based on many of the questions we've heard in recent weeks…
How many cases are there in Penrith?
As of 8pm on April 5, there are 58 cases in the Penrith Local Government Area (LGA). The LGA is some 400 square kilometres, covering every suburb that is served by Penrith City Council.
The postcode with the most cases in the local LGA is 2745, followed by 2750.
Eight of the 58 cases were locally acquired. That is, with an unknown source of infection.
You may see a higher number mentioned by some people – this confusion comes because the Nepean Blue Mountains Local Health District (NBMLHD) covers an area wider than the Penrith LGA. Total positive cases for the NBMLHD is 106 as of 8pm on April 4.
Do we know the specifics about any Penrith cases?
A staff member at Coles Penrith and a staff member at Coles Glenmore Park tested positive to COVID-19. Both stores have been deep cleaned and declared safe to trade by NSW Health.
An employee of the Penrith Harness Racing Club tested positive to COVID-19. Penrith Paceway was not open at the time that the individual was at a race meeting on Thursday, March 19. There is no risk to the public.
A student at Blackwell Public School in St Clair also tested positive for Coronavirus, but NSW Health do not believe the student was infectious while at school.
Should I be worried if I shopped at Coles Penrith or Glenmore Park?
NSW Health believes the risk of transmission for customers and team members is very low.
You are only considered as having 'close contact' with an individual who tests positive for Coronavirus if you had been face to face for at least 15 minutes, or were in the same closed space for at least two hours.
Coles had already implemented extra cleaning procedures.
Should I wear a mask when I go outside?
There is no need to wear a mask unless you are experiencing symptoms or know you will be in close contact with someone who fears they may have Coronavirus.
Masks will make little difference to your chance of contracting Coronavirus if you're just walking around the shops or going for a walk.
What if I develop symptoms?
If you are seriously unwell and it is an emergency, call 000.
If you believe you have symptoms of Coronavirus, isolate yourself from other members of your household and wear a surgical mask if you have one.
Call 1300 066 055 and follow the advice provided.
Can I go outside for some exercise?
Yes, either by yourself, with other members of your household or with one person not in your household. Social distancing rules should be followed.
It is important to note that the exercise should be legitimate. Going to the park or river for a picnic does not fall into this category.
If you need to work and cannot do your job from home, you are still permitted to travel to and from work. Office buildings remain open while retail outlets can open if they wish.
Where possible, you should stay at home.
When will all this be over? Do we have to wait for a vaccine?
It is likely the government will lift restrictions slowly. They won't change everything overnight.
Restrictions will only be lifted when the government feels the health system could cope with the number of infections being detected each day.
It is likely restrictions will be lifted before a vaccine is found, if Australia's social distancing rules and ban on mass gatherings proves effective. There are positive signs these plans are working.
Should I go away for Easter?
No.
Do only older people get Coronavirus?
While older people and those with underlying health conditions are most at risk, young people can definitely get Coronavirus and experience its worst symptoms.
In New South Wales, a total of 565 cases are in the 20-29 age bracket, while a further 421 cases are in the 30-39 age bracket.
There are more cases in each of these brackets than people in their 70s, 80s and 90s combined.
Where can I get the most accurate information?
Visit the Health NSW website.
NSW Premier Gladys Berejiklian and NSW Health provide an update each weekday via an 8am press conference.
Prime Minister Scott Morrison holds press conferences every 2-3 days to update people on the current situation.
Are the school holidays being extended?
There has been no official determination to suggest school holidays will be extended, or if the advice to not send children to school will continue past the holidays.
This is likely to be clarified in the coming days.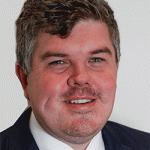 Troy Dodds is the Weekender's Managing Editor and Senior Writer. He has more than 15 years experience as a journalist, working with some of Australia's leading media organisations.