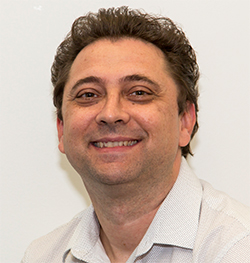 Tall tales but true…
From 1997 to 2002 I worked alongside then Media Manager Rob Weaver as his assistant at the Penrith Panthers. During that time I witnessed numerous funny incidents involving players. Some I can tell you about, others well, I can't.
One of my favourite yarns however involves fan favourite Ryan Girdler. Girds was a consummate professional, he always turned up to training on time and would often stay back long after a session had finished to do some extra goal kicking practice.
One week, he was asked to put on one of those early-model exercise monitors to calculate how much exercise he was doing after training, probably to optimise his fitness regime. Anyway a week went by, the day came and he handed the 'exercise monitor' to the head trainer to download the results.
That afternoon he was asked to come in and see the club doctor immediately. An abnormality was detected in the data. Girdler came in and sat there as the doctor told him he needed to see a cardiologist urgently as his heart rate when exercising was off the charts and he might have a serious heart condition.
It was then that Girdler smiled and told the doctor, there was nothing wrong with his heart.
"I forgot to wear the monitor during the week," he said.
"So this morning I strapped it onto my dog and made him run around the park for an hour."
Dogs of course, have a much quicker heartrate than humans which accelerates even further if they're running around doing exercise.
Everyone, including the club doctor, breathed a sigh of relief. Or so the story goes.
No names, No pack drill…
A talented yet 'past his prime' second rower was signed up by Super League in 1996 to play for big bucks for two seasons.
The player was happy to go to training twice a week and play reserve grade for Penrith but had long lost the desire to play first grade again.
Unfortunately injuries forced the club's hand and he was told he would have to play first grade on the weekend.
A few days before the game, the player fronted the Panthers Football Manager and limped in on his left foot saying he had picked up an ankle injury and couldn't play on the weekend.
The Football Manager could only shake his head and smile as the player limped out of his office… on his right foot!
The final word…
Unfortunately this is my last column for the time being as Extra Time goes on hiatus while the Coronavirus runs its course.
I will be back, along with the footy, before you know it.
Stay safe everyone and as much as you can, stay at home.