A disgruntled poker machine player who threw a glass bottle at a woman, smashing her teeth, has been told to expect prison time.
Taani Kaliti fronted Penrith Local Court last Thursday for sentence after pleading guilty to 'assault occasioning actual bodily harm'.
But rather than be jailed on the spot as the Magistrate had intended, the 37-year-old was told to come back in eight weeks.
"I can't impose it today because of the Coronavirus," Magistrate Brian van Zuylen said, though he stressed it was "only delaying the inevitable".
The court heard Kaliti had been playing the poker machines at The Colonial Hotel, Werrington about 12.30am on July 28 when he became verbally abusive towards the woman playing the machine next to him after she won a 'feature'.
Facts disclose Kaliti had been previously using the same machine as the victim and had lost money.
When he began swearing at her, the victim confronted him about his behaviour, asking him what the problem was.
Without warning, he picked up a glass bottle and threw it at her, breaking her teeth and causing a cut to her nose and lips.
In an interview following his arrest, Kaliti claimed to only remember being set upon by a group of females.
He told police he had lost between $2,000 and $3,000 on the poker machines at the hotel with about $1,500 on the poker machine the victim was playing.
A scathing Magistrate van Zuylen handed down photos of the victim's injuries and demanded Kaliti take another look.
"Have you seen the injuries you caused?" he said.
"All because you were drunk and losing on the poker machines.
"The criminality is appalling," he seethed, "your behaviour was absolutely and utterly appalling."
Magistrate van Zuylen noted he had spent time behind bars for a the same offence in 2003 and also for armed robbery.
He is due to be sentenced on May 22, with Magistrate van Zuylen marking himself part-heard.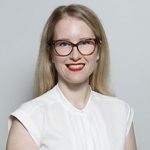 Alena Higgins is the Weekender's Senior News Reporter, primarily covering courts and Council issues.