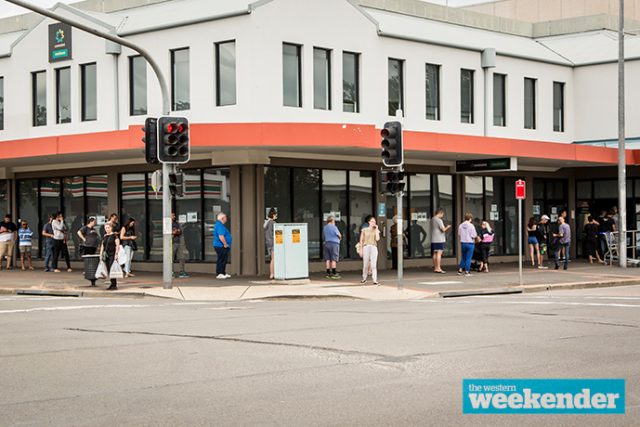 With inevitable job losses across the country, locals, some for the first time in many years, are now scrambling for employment.
Last week people began lining up around the block at Centrelink as MyGov online services struggled to keep up with the overloading demand.
But through the anxiety and uncertainty there is a light at the end of the tunnel for some, as industries and businesses across the board make it known that they're hiring.
As many companies go under, others like Coles, Service NSW and Linfox are struggling to keep up with demand and the good news is, they need your help.
Managing Director of Penrith's Complete Recruitment Solutions Liz Smith has worked in the recruitment industry for 20 years and said these times are unprecedented.
"The best advice I can give anyone who has found themselves out of a job is, be active," she said.
"Update your resume as soon as possible and get on the job boards such as Seek and Indeed to see what is available.
"Follow up each application with a phone call where possible to get feedback."
Ms Smith said your resume is crucial, and suggests you keep it clear, simple and error-free, whilst ensuring it addresses the specific criteria listed in the job advertisement.
Forsythes Recruitment & HR and Penrith Personnel Managing Director Geoff Crews said logistics, IT and customer service roles are where employment hopefuls should be looking.
"Different people need specific advice depending on their core skills," he said.
"Tradies and Labourers need to engage with their relevant industry clusters that are strong right now – Fast Moving Consumer Goods, such as light industrial like packaging, warehousing, distribution, pharma, relevant services like industrial cleaning, mining, logistics, delivery and industrial-focused recruitment agencies.
"Technology people can engage these same industries and widen those to include industries like health, insurance, telecommunications and a wide range of online businesses and tech-focused recruitment agencies."
Mr Smith said if you have found yourself out of work for the time being, treat your job search like your new full-time role.
He suggests dedicated structured working hours to researching companies, job boards, relevant contacts and skills.
"Then pool all that knowledge and engage your network," he said.
A graduate of Western Sydney University, Nicola Barton is a news journalist with the Western Weekender, primarily covering crime and politics.