It may not resemble a "desert" anymore but there's still one crucial element missing from Jamison Park, according to Penrith Councillor Marcus Cornish.
The Independent Councillor wants Council to install a water play area to help park goers beat Penrith's oppressive heat.
"It's a hot hell hole, it really is," he said, speaking with the Weekender earlier this month before the recent deluge.
"The only thing missing is a way of cooling down.
"Kids love water, it's safe because there is no water to drown in, it's similar to having a sprinkler or hose on… so it's safe for all ages and you don't need a lifeguard.
"It's something that's needed in the desert that is Jamison Park."
Cr Cornish believe the use will justify the costs and noted there were already a few water play areas dotted across the City.
"I recognise that Council has done a lot of work in Jamison Park with the all abilities play area and other facilities, but it just needs this one thing for people in that area," he said.
"We need to have more water facilities in the hottest place on Earth."
Cr Cornish said it would be button-operated and the water would only have to be topped up due to evaporation.
"The water is recycled and pumped so the quality of the water is checked by Council and treated," he said.
"There's a big one at Manly when you get off the pier and kids and adults just love it."
He said comfort was "paramount" for the people of Penrith and he would be pushing hard to have it in place for next summer.
"I'm looking at other areas as well and I want Council to have these put in more as a routine thing than a special one-off thing," he said.
"I would like to see them in areas that can be accessed by people all over Penrith for their children and big children like me."
Council confirmed a report on the provision of water play at Jamison Park will be tabled at an upcoming Council meeting.
Community feedback is also currently being sought on Council's sport and recreation assets, and the design element for the playground within the new-look Regatta Park.
To comment on the proposal, visit penrith.city/sportrec.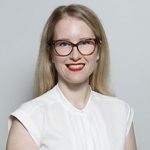 Alena Higgins is the Weekender's Senior News Reporter, primarily covering courts and Council issues.