Nepean River is set to have improved health and water quality with $511,000 of funding from the Federal Government.
Minister for the Environment, Sussan Ley and Member for Lindsay, Melissa McIntosh visited the banks of the river on Monday to finalise the investment, initially mooted during last year's election campaign.
The projects involved include the upgrade of weed management infrastructure such as weed booms, weed removal, and the revegetation of native riverbanks working with Indigenous rangers.
Ms McIntosh was pleased the project for a healthier waterway and improved native vegetation is finally underway.
"We were here during the election in this very spot with the Prime Minister to announce the funding which has been a passion of mine and our community and now it is coming to fruition," she said.
"It is at the heart of our city and every day families and groups like the Nepean Rowing Club use it for health and enjoyment, so Council along with Muru Mittigar will be on the ground delivering this important infrastructure."
Ms Ley said that local environmental actions such as these play a key role in highlighting the importance of protecting landscapes and waterways.
"The environment is not something that is 'out there', it is all around us and our local river systems, along with the vegetation and wildlife they support, are a major focus," she said.
"This funding will make sure that we get all the weeds out and other things necessary to protect and restore it to a healthy state for the families who run, walk and live along the river."
But Harry Burkitt, a Give A Dam campaigner, said the investment is not nearly enough to protect our waterways.
"You'd be hard pressed to buy a house in Kingswood for $500,000 these days – this announcement is a drop in the ocean compared to what is needed," Mr Burkitt said.
"If governments are serious about protecting our river, they need to stop allowing greedy developers from building urban sprawl across our parklands and put in a dam in the national parks upriver."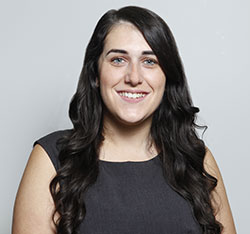 A graduate of Western Sydney University, Emily covers community news and entertainment for the Western Weekender.