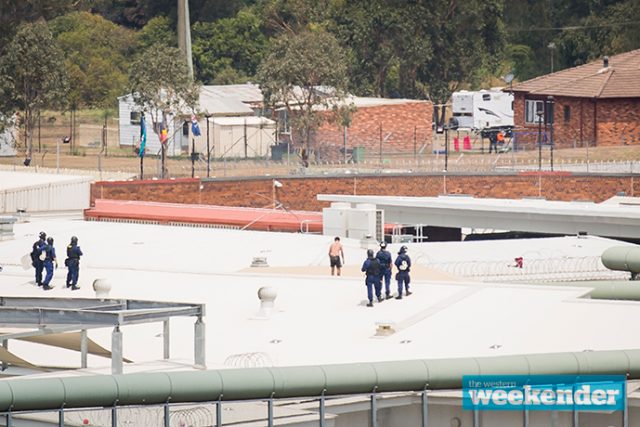 A police standoff with detainees at the Cobham Juvenile Justice Centre ended with a splash this afternoon after a rebelling youth jumped off a barbed wire fence into the facility's swimming pool.
It is understood at least three detainees began rioting just after 12.30pm today, gaining access to the roof of the building after smashing a classroom window.
Officers from Nepean Police Area Command were called to the facility with firefighters, riot squad, ambulance and PolAir also in attendance.
The three youths were seen on the roof of the facility with their shirts off, dancing, throwing a ball and smashing windows and air conditioning units.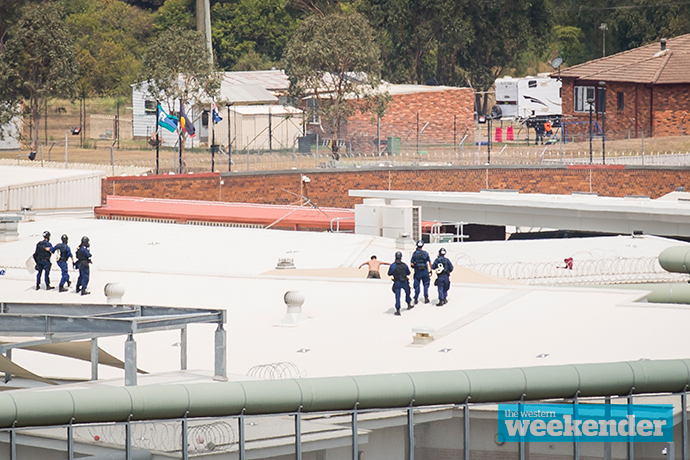 They continued this for about 60 minutes as authorities looked on before two of the boys climbed down and were immediately detained.
The third youth climbed along a fence surrounded by barbed wire before leaping off into a swimming pool below.
He was lifted from the pool by police, handcuffed and escorted inside the centre.
The incident has now been resolved.
A graduate of Western Sydney University, Nicola Barton is a news journalist with the Western Weekender, primarily covering crime and politics.