A disqualified driver found drunk in his car with the engine running in Werrington has been jailed for 18 months.
Douglas John Syaranamual, of Cambridge Park, appeared before Penrith Local Court last Friday charged with 'attempt to drive with high-range PCA' and 'drive while disqualified'.
Syaranamual, who was disqualified to 2022 at the time, was found heavily intoxicated in his vehicle on Victoria Street, with witnesses raising the alarm after he reversed into a car.
When police arrived on scene about 2.40pm on July 7, they found Syaranamual behind the wheel, ignition on and the car in gear, a cask of wine nearby.
The offender returned a reading of 0.240 – almost four times the legal alcohol limit.
Despite this, Syaranamual claimed to police he had only consumed a few drinks and could still drive.
Magistrate Janine Lacy said the facts indicated an "appalling situation" where the offender effectively abandoned his responsibility.
She found the offence fell above the mid-range of objective seriousness, given the high reading, collision and his comments to police, noting his criminal and driving records did not assist him.
"They are both of some considerable length," she said, adding most significantly, he had a "history of getting behind the wheel under the influence of alcohol" dating back to 1987.
"It indicates someone who has ongoing disobedience of the law."
His lawyer conceded the threshold for a custodial sentence had been crossed, but submitted an Intensive Correction Order (ICO) – a jail sentence served in the community – would allow the offender to continue his alcohol rehabilitation.
"You can have some real confidence that he can and will keep it up," he said, referring to a 12-week rehabilitation stint the offender has already completed in the lead up to sentencing.
"An ICO promotes what he has already been doing rather than putting an end to it."
But Magistrate Lacy determined community-based rehabilitation did not outweigh his risk to community safety.
She said in her view, his record, comments to police, high reading and the fact he posed an extreme risk to the public cannot be ignored.
He will be eligible for release on parole on November 23.
He was also disqualified from driving for a further three months.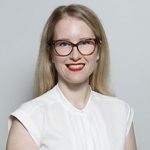 Alena Higgins is the Weekender's Senior News Reporter, primarily covering courts and Council issues.