Strategies to attract patrons to Queen Street after dark are being mooted in a bid to stimulate St Marys' night time economy.
It comes after Penrith City Council contracted a consultancy firm to undertake an audit and study that provided insight into how the town centre functions after sunset.
Key findings highlighted a number of challenges, with safety perceptions proving difficult to shake.
While the study found the town centre has a range of strengths, including a dynamic takeaway food and beverage industry, foot traffic "starts to decline quite significantly" after 7pm, Council's Place Manager Jeni Pollard said.
During a presentation to Councillors on Monday night, Ms Pollard said this safety stigma was "holding St Marys back".
"It's a perception issue as much as anything… and people talk it down and it spirals from there," she said.
St Marys is poised for growth, with the North South Rail Link heralding the town centre as a place for significant residential development over the coming decade.
The audit, which was conducted on a Thursday, Friday and Saturday between 4pm and 10pm late last year, recognised the most appropriate location for a night-time activity cluster was towards the station end of the street.
Barriers to a strong night time economy included safety concerns due to back of shop car parking, early closing times, poor building aesthetics, the length of the street, anti-social behaviour and a lack of night time events.
The firm suggested Council support businesses to open longer and encourage empty shop fronts to be used as pop up art galleries, restaurants or music venues.
It also recommended Council simultaneously market the area as a night time precinct and boost passive and active security.
Offering greater diversity such as small bars, ice cream shops, more restaurants and outdoor dining were also listed, as was defining a night time activity space that is well lit and has infrastructure to support outdoor entertainment.
Curating a regular event, such as an eat street market to draw people into the town centre on weekends, was also floated.
Council will also investigate using a portion of the St Marys Town Centre Corporation's $600,000 surplus to activate some of the key opportunities, which are expected to be delivered in the next two to four years.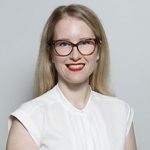 Alena Higgins is the Weekender's Senior News Reporter, primarily covering courts and Council issues.