Winter is officially forgotten about with temperatures set to soar above 35 degrees in Penrith this weekend.
Today's top of 24 in Penrith is likely to be the official farewell to the cold weather, with tops of 29 and 31 expected over the next two days.
Penrith will get an early taste of summer on Friday when temperatures hit 34 degrees, before cooling slightly on Saturday ahead of 37 degree temperatures on Sunday.
Holiday Monday will top 30 degrees.
The burst of warm weather comes as Daylight Saving time begins this weekend.
Locals are reminded to turn their clocks forward one hour at 2am on Sunday, which becomes 3am.
Meanwhile, the NSW Government is urging communities to prepare for storm season including weather that can produce heavy rain, flash flooding and hailstones across the State.
Minister for Police and Emergency Services David Elliott joined State Emergency Services (SES) volunteers to launch the start of the storm season and witness a simulation of an all-too-common SES rescue – a fallen tree on a crushed vehicle.
Mr Elliott said the best defence against storm season is a prepared community.
"As the weather heats up over summer, storms become more frequent. While parts of NSW have experienced extremely dry conditions and bushfires, we have also seen severe storms with damaging winds, hail and snow," Mr Elliott said.
"NSW SES has responded to more than 5600 storm damage jobs in the last three months alone, and over 34,000 storm related jobs in the last year. Severe storms can hit at any time, so families need to know their risk and make a plan."
The NSW Government has invested $56.4 million to provide the SES with 270 vehicles, 124 marine vessels and 95 storm trailers over four years to support communities in times of crisis.
NSW SES Acting Commissioner Kyle Stewart said while the official storm season runs from October 1 to March 31 each year, severe weather can strike at any time and communities should always be prepared.
"The Bureau of Metrology have forecast a typical thunderstorm season, and we will likely see storms that could include large hailstones, heavy rain, localised flash flooding and damaging winds," said Mr Stewart.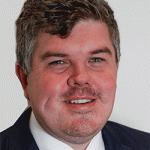 Troy Dodds is the Weekender's Managing Editor and Senior Writer. He has more than 15 years experience as a journalist, working with some of Australia's leading media organisations.