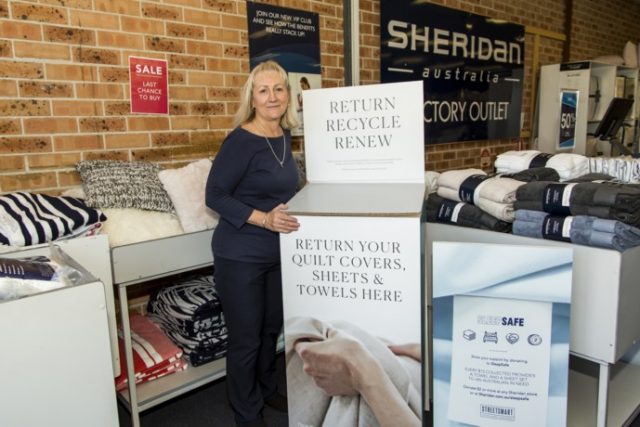 Homewares brand Sheridan is encouraging Penrith residents to throw in the towel to save the planet.
From this month, residents will be able to give their old linen, towels and quilt covers a new life rather than becoming landfill.
Becoming the first brand to offer a solution to the issue of textile landfill, Sheridan has extended its recycling program to its Penrith outlet store, which now joins all 80 stores throughout Australia that have a collection point.
Group General Manager, Paul Gould, said it is a part of the company's sustainability journey.
"We're aiming to help our customers to live more sustainably and it's important to bring them on this journey with us," he said.
"The recycling program empowers our customers to make thoughtful decisions when it comes to recycling unwanted bed linen and towels, and it shows that if we all play a small part, we can make a big difference."
The program, which encourages customers to return their pre-loved items, has already saved over 3150kg of textiles, which is broken down into recycled cotton and re-purposed into new products.
Continuing its recycling journey, Sheridan has also just dropped the new ReThread Tea Towels, which are made from recycled fibres and available in-store and online.
"The ReThread Tea Towel is the first Sheridan product made from 100 per cent recycled materials," Mr Gould said.
"We are proud to announce its place in our product range and look forward to working with our suppliers to create similar products."
Customers can now donate their pre-loved bed line and towels from any brand in a local Sheridan store and receive 10 per cent off any same-day purchase in Boutique stores.
The Penrith store is located on Batt Street, Jamisontown.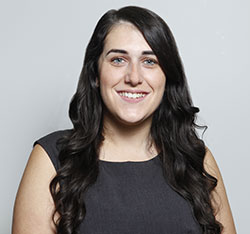 A graduate of Western Sydney University, Emily covers community news and entertainment for the Western Weekender.