The men facing the most serious charges relating to the brutal bashing of a young father in a Penrith car park earlier this year have pleaded guilty to the assault.
Byron Donovan, 20, and Wendell Milgate, 21, fronted Penrith Local Court last Friday and formally entered pleas following protracted negotiations with the Crown.
Wearing black slacks and a blue collared shirt, Donovan was the first to face Magistrate Geoff Hiatt, pleading guilty to two charges, including 'reckless wounding causing grievous bodily harm in company of others' and 'affray'.
Upon entering those pleas, the Crown withdrew the more serious charge of 'cause grievous bodily harm to person with intent', which carries a maximum of 25 years jail.
Donovan, of St Clair, and Milgate, of Glenmore Park, now face a maximum of 14 years in jail for their involvement in the brawl.
The court heard agreed facts were still being worked through and Donovan was only pleading guilty to elements of the offence.
The matter was adjourned to November to fix a sentence date and a disputed facts hearing.
Shortly afterwards, his co-offender, Milgate, also went through the same procedure, pleading guilty to the same charges and having the more serious charge withdrawn and dismissed.
He also pleaded guilty to one count of 'assault occasioning actual bodily harm in company of others'.
Sporting a rats tail and wearing black slacks and a red checkered shirt, Milgate officially entered his pleas, however, similarly, facts were not handed up.
His matter was adjourned to the same date at Penrith District Court for arraignment and to fix a sentence date.
The pair is among five young men who set upon Shannan Rushworth and Tyson Gampe at a fast food restaurant on Mulgoa Road in the early hours of February 3.
Mr Rushworth, 33, was knocked unconscious and his head allegedly stomped on in the fight. The father-of-two was flown to Westmead Hospital and suffered bleeding to his brain as well as fractures to his skull, cheekbone, ribs and nose.
Mr Gampe was also knocked to the ground, kicked and stomped on but suffered less serious facial injuries and was treated and discharged.
Milgate's brothers Blake and Mitchell, 23 and 21, were jailed for 18 months with a 12-month non-parole period last Friday for their roles in the attack, which involved assaulting Mr Gampe and being part of the melee itself.
They pleaded guilty earlier this year and the matter remained in the Local Court.
However, their detention was short lived, with their lawyers successfully applying for bail while they await their severity appeal later this month.
A fifth co-accused, Glenmore Park's Dean Hooper, 23, will defend his single charge of 'affray' at a hearing in February.
Wendell and Donovan were originally bail refused on February 7 but were later granted liberty on April 3 and March 26 respectively.
Blake and Mitchell were granted strict conditional bail on February 7, the day after they handed themselves into police.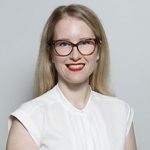 Alena Higgins is the Weekender's Senior News Reporter, primarily covering courts and Council issues.