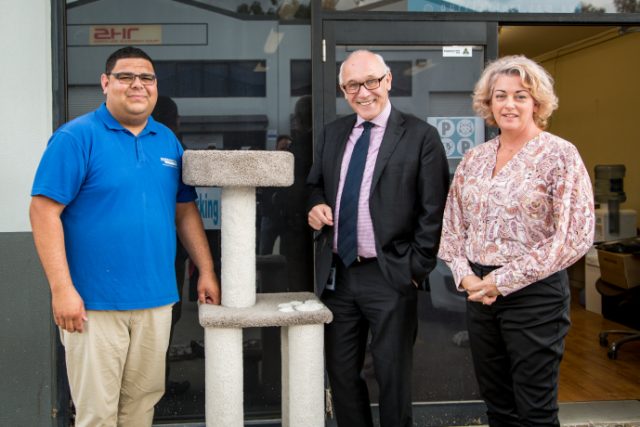 Like many small businesses, Purrfect Pet Products started in a garage with just far away dreams and a whole lot of hope.
Now the Penrith-based business is flourishing, and much of the credit is going to the State Government's Business Connect program, which helped the operation get off the ground.
Minister for Finance and Small Business Damien Tudehope visited the business last Friday, celebrating the success of the Business Connect program, which began in January 2017 has also created about 15,000 new jobs.
"Business Connect is a service that gives multifaceted advice to people with an idea to expand their business and tell them about potential pitfalls with the help of 80 independent advisors across the state," Mr Tudehope said.
"The advice can range from the best location to have your business and also training for things you need to deliver such as accountancy, HR and Work Health and Safety."
Purrfect Pet Products General Manager Daniel Romerio started making cat scratching poles in a garage in 2006. He now has the only certified cat scratching pole business in Australia and said he would strongly advise other small businesses to tap into the support network.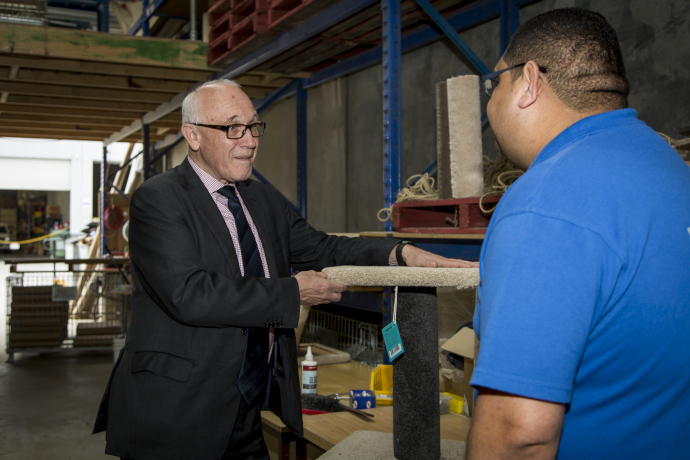 "Our business advisor Michelle has given me advice and helped me with planning. She has made the right decisions before I could even make the wrong one while giving me clarification and helping me connect with other businesses," Mr Romerio said.
"We now supply 35 pallets of products each week to 270 retailers across the nation and donate to the RSPCA. We are needing to hire between 10 and 20 more staff and find a manufacturing factory in Penrith to double our space."
Western Sydney Business Centre Advisor, Michelle Locke said it is great to see the progress made from the program.
"When I took over Daniel's case there was a lot of issues to work through with structure, policies, bookkeeping and finances," Ms Locke said.
"We put in a plan to work through that now we are at the next stage where he needs a bigger factory size and more staff which is very exciting."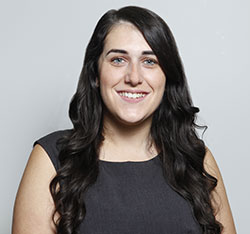 A graduate of Western Sydney University, Emily covers community news and entertainment for the Western Weekender.