For Elizabeth Giardina, 87, and Stanley Carroll, 78, age is but a number.
The couple from St Marys have been together for three years and are planning on getting married in December.
Mr Carroll said they came together after meeting like it was meant to be.
"We met through the Red Cross at Doonside where they had a social group for seniors and when we went on a couple of outings where you stay overnight, we got put in the same cabin," he said.
"It happened a few times and we could have objected but for some reason we didn't. From then our relationship grew quite strongly."
Ms Giardina, who happily admits to being a 'cradle snatcher', said they thought the logical thing would be to get married.
"We just thought it's better if we get married and our kids wanted it for us as well, so we got our celebrant, Lou, to plan something small for the end of the year," she said.
"We get on so well and you need companionship when you get older, so why not enjoy life as if we are a young married couple?"
The ceremony will be unique to the couple featuring Aboriginal culture to celebrate their shared Indigenous heritage.
"Stanley will be giving me a ring, but I will be giving him an Akubra hat," Ms Giardina said.
"He doesn't like jewellery but he likes Akubras, so it is just a different type of symbol. He will be protected by this gift and, in turn, will protect me in the security of our marriage."
The wedding takes place next month.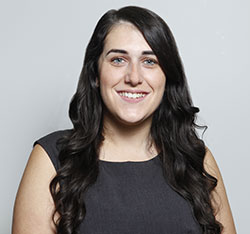 A graduate of Western Sydney University, Emily covers general news and politics for the Weekender.