A Berkshire Park woman convicted of sex offences against her teenage daughter may be forced to serve the balance of her jail sentence after violating her parole.
The woman, who cannot be identified for legal reasons, appeared on screen at Penrith Local Court last Tuesday charged with seven counts of breaching a prohibition order preventing her from communicating with other persons on the child sex offenders' register.
The court heard the woman took phone calls from inmates, including convicted baby killer Keli Lane, who she had formed close friendships with while serving her sentence in Silverwater Jail. Six out of the seven calls related to "registrable" persons still serving their sentences.
Her lawyer stressed she did not initiate any of the calls, adding there was nothing "sinister" about their content and the breach was established purely because she "didn't hang up".
The court heard the woman had been released on parole three-and-a-half years ago and until recently had been living in Kingswood.
"Apart from these phone calls, she has been behaving herself for three-and-a-half years," her lawyer said, noting she had regular employment as a paralegal and her parole was due to expire in December.
He claimed this was not the "usual sex offender case" saying she had no predilections to "little boys or girls".
He explained the "tragic case" occurred when she offered her 13-year-old daughter to her then boyfriend as a threesome.
The lawyer said she had not breached other onerous orders since her release, including a condition not to contact her children.
"If refused bail, obviously she'll lose her job… it will be catastrophic for her," he said.
But Magistrate Peter Thompson disagreed that it was only a "technical" breach, saying the condition was purposely put in place to break bonds.
"It's designed to ensure people who have a background of not dissimilar matters do not continue to associate," he said.
Her matter was adjourned to later this week for mention.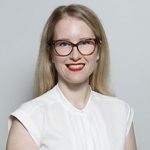 Alena Higgins is the Weekender's Senior News Reporter, primarily covering courts and Council issues.