A new slice of AFL history has been written at the MCG this afternoon with the GWS Giants qualifying for next week's Grand Final.
The Giants beat heavy favourites Collingwood 56-52 in wet conditions to book an appointment with Richmond next Saturday afternoon.
GWS entered the AFL in 2012 and have never qualified for the season decider. Today's match was the club's third Preliminary Final.
While Richmond will go into next week's Grand Final as favourites, the appearance of GWS on Australian sport's biggest day will be a major win for the AFL in western Sydney, where it has slowly made inroads in recent years.
The match itself was a tightly fought affair, with the Magpies leading by three points at half-time. The Giants exploded into action in the second half however, scoring the only five goals of the quarter to set up a match-winning lead.
When the Giants scored the first goal of the fourth quarter, it seemed all over – but the Magpies grabbed the next three to get within six points.
Collingwood had all the ball in the final few minutes but the Giants hung on to win and book their place into the Grand Final.
Don't miss special Grand Final coverage in the Weekender print edition this Friday.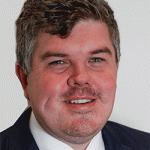 Troy Dodds is the Weekender's Managing Editor and Senior Writer. He has more than 15 years experience as a journalist, working with some of Australia's leading media organisations.