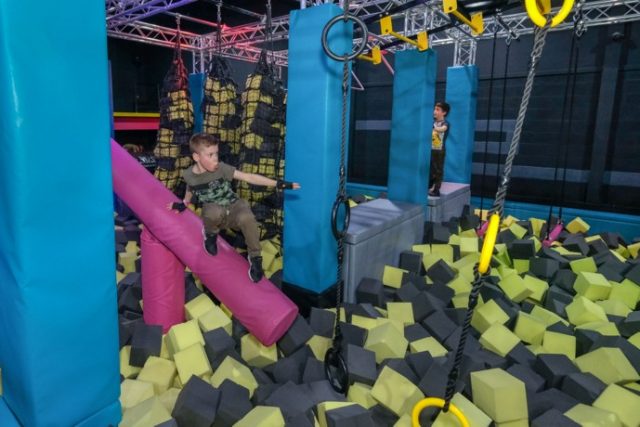 Ninja Warrior fans rejoice! A new ninja-style adventure park is coming to Penrith and is expected to open its doors in time for the Christmas holidays.
Situated inside the old Toys "R" Us Penrith site, the Tru Ninja adventure park will feature a number of fun and interchangeable obstacles for families.
Business duo Michael Hicks and Ev Wardrope said Penrith was the perfect choice for the new park.
"We wanted to do something that is really healthy for the community but is also really fun with that entertainment aspect," Mr Hicks said.
"We ended up in a discussion with Tru Ninja, who are branded as Ninja Warrior UK now in line with the TV show.
"We wanted something that was fun for the little ones but also interesting and challenging for older kids and young adults, so it ended up being a big adventure park that the whole family can enjoy."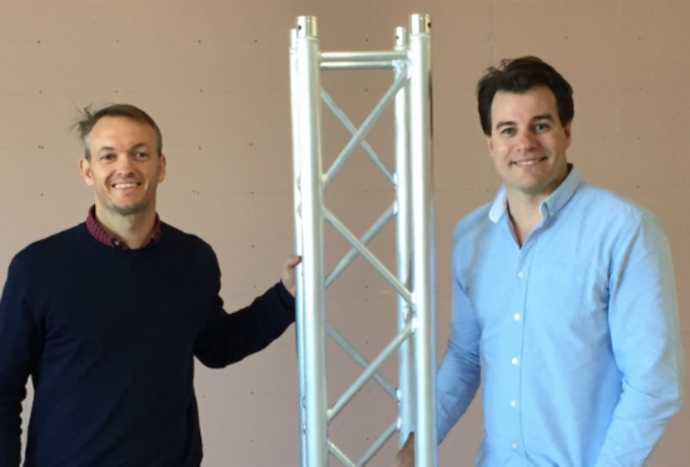 Surrounded by a number of foam pits, the centre will feature some fan favourite obstacles such as the warped wall, climbing walls and even a jump tower with air bags.
"We've got up to 100 interchangeable obstacles," Mr Hicks said.
Party rooms and a cafe are also in the works.
"Parents will be able to sit up on the mezzanine level and have a coffee and watch their kids as they run around and experience all the things that the park has to offer," Mr Hicks said.
Since 'Ninja Warrior' hit Australian screens, more and more ninja-style gyms have been popping up all over the country.
While these are fun and challenging for adults, they are sometimes a bit too difficult for kids or require strength that they don't have yet.
The Tru Ninja adventure park has obstacles that cater for these younger ninjas to ensure all members of the family can have a go.
With the success of 'Ninja Warrior' on TV, it's hoped that the Penrith facility will be a major success.
"We saw how popular 'Ninja Warrior' was with families but the gyms out there are really hard, so ours is focusing a lot more on the entertainment aspect of 'Ninja Warrior' rather than the gym aspect," Mr Hicks said.
"We're so excited for families to come and enjoy something new, cool and different."
The business is currently going through its last DA process with Penrith Council.
A graduate of Western Sydney University, Nicola Barton is a news journalist with the Western Weekender, primarily covering crime and politics.