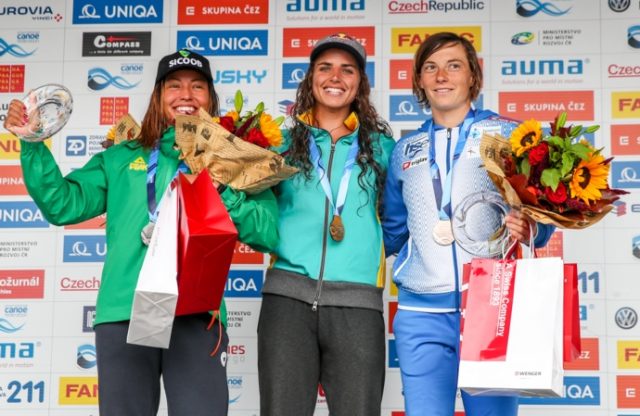 Jessica Fox has broken through for her first K1 win of the 2019 season at the ICF canoe slalom world cup final in Prague.
The win also locked away her defence of the overall K1 world cup title she won last year.
After dominating the women's K1 for much of the 2018 season, Leonay's Fox has not been able to get back to the top of the podium in 2019.
But the two-time Olympic medallist got it right on the challenging Prague course on Saturday to win by almost three seconds, with Brasil's Ana Satila second and Slovakia's Eva Tercelj third.
Fox said she felt like she was close to her best.
"I think so, I think today was really exactly what I was looking for," she said.
"I've been training so well here, so I really wanted to put it together. It was just about getting that run out.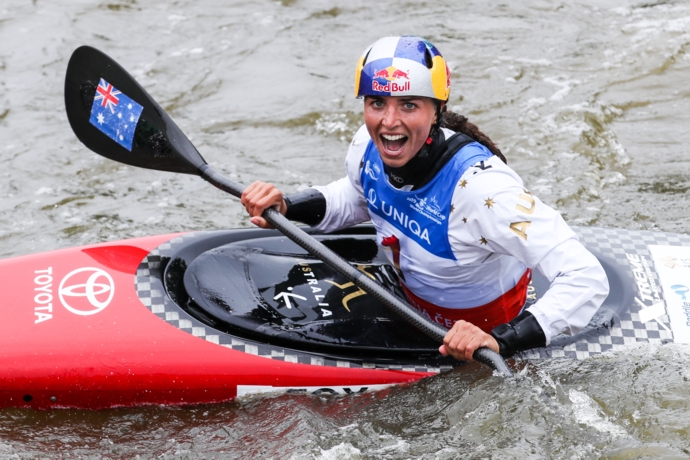 "Just to deliver that in the final, I was so pleased. That was the elation when I crossed the finish line. I'm really pleased with today, it could not have gone better."
Fox was also rewarded for her consistency over the five-world cup series with the overall K1 world cup title, defending the crown she won last year.
On Sunday, Fox will also have the chance to defend her 2018 world cup crown in the women's C1. Fox currently holds a 47-point lead heading into the final day with the C1 semi-final and final on the schedule and double points awarded.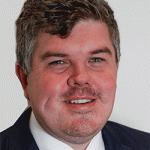 Troy Dodds is the Weekender's Managing Editor and Senior Writer. He has more than 15 years experience as a journalist, working with some of Australia's leading media organisations.