Saritha Menon was so busy juggling being a wife, a mother of two kids and having a career that she felt like she lost her identity.
Now, the Indian-born 38-year-old from Werrington has discovered pageants and has redefined herself.
She's representing Australia in the upcoming Mrs United Nations pageant, and couldn't be happier.
Ms Menon told the Weekender that she was far from the glitz and glamour of beauty queens, but something drew her towards it.
"I was the typical housemaker taking care of the family plus an accountant who assisted my husband's finance firm. When he was being interviewed for a story I asked them if I could be a part of it as well," Ms Menon said.
"They asked if I had any achievements and it dawned on me that in the past 12 years I had lost my individuality and stopped living for my passions, so it triggered a change within me."
After having an identity crisis, she decided to follow her dreams and start competing in pageants.
"I went to Adelaide for Mrs India Worldwide 2018 where I was the only curvy plus-size model, but I took it in my stride as your size shouldn't define your personality rather than your actions," Ms Menon said.
"I ended up winning Mrs Talented and Mrs Vivacious in that event, then I won Mrs South Asia, which was held in Melbourne, and I realised I could inspire mothers and be a body positive influencer."
Ms Menon will now travel to New Dehli in India next month to compete in the international United Nations event against 50 other countries in her homeland where she hopes to inspire many more women like her.
"It will be a very tough competition, but I want to be the best ambassador for Australia and talk about the social causes such as multiculturalism and the arts that are important to me," Ms Menon said.
"The message I want to spread is especially for women over 35, sometimes you are so busy juggling family and professional life that you forget to live for yourself. No matter your age or size if you have that drive just chase your dreams and you will get there."
No matter what the result, Ms Menon certainly feels she's found her purpose.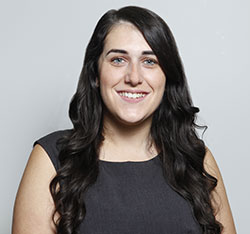 A graduate of Western Sydney University, Emily covers community news and entertainment for the Western Weekender.